By this time, I had settled into the voice over world and having a great time!
The station count was growing and this was my exciting adventure. I set up shop in a new office building and had a custom studio built.
But then, I was dialing around one day and heard a radio station that I really liked.
In Phoenix, 96.9 FM has been home to a number of call letters and formats. The one that caught my ear was playing oldies and it really sounded good. It was pretty new to the air. It was called "Sunny 97."
I learned that it was owned by Bonneville, so I knew it was well financed.
Joel Gray (Larry Hevner) was the Program Director.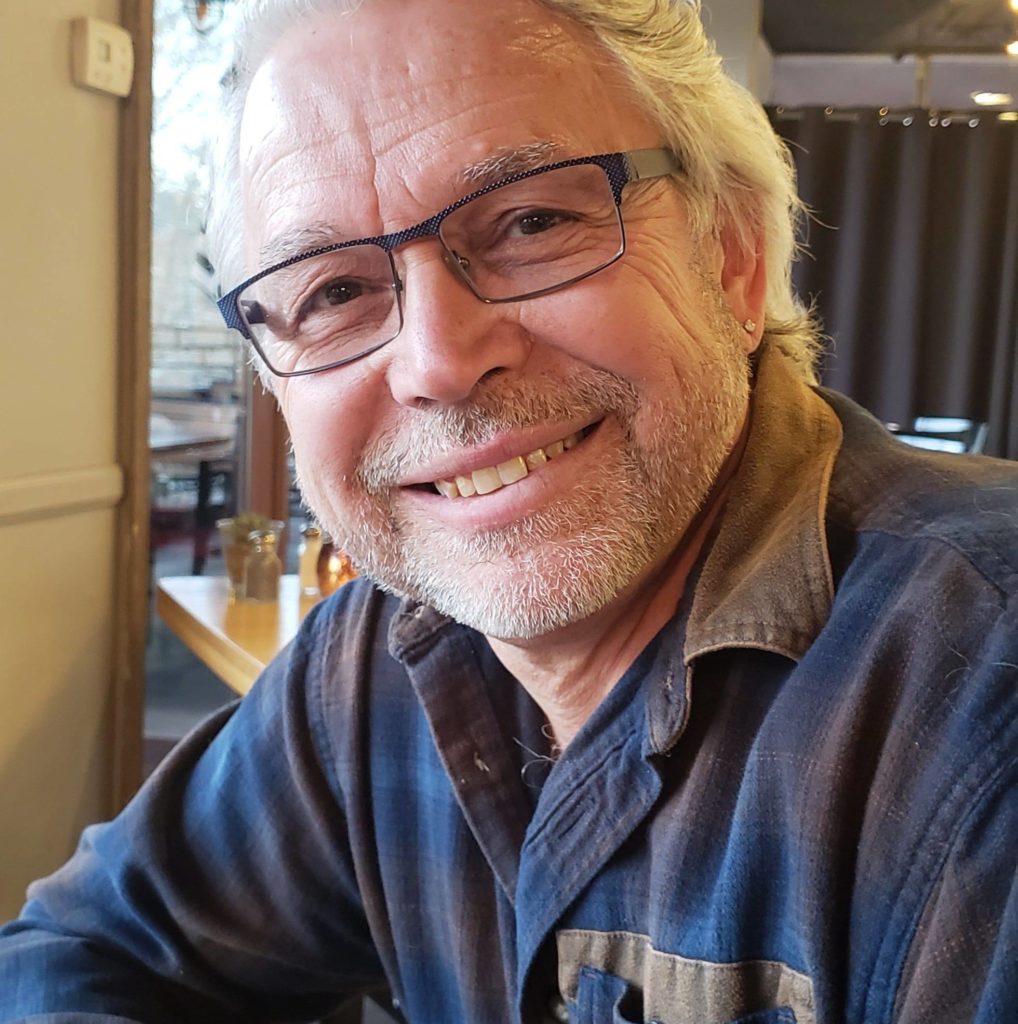 Joel had the station sounding energized and fun. Joel was also a strong Program Director who used a low-key approach to make the adjustments he wanted from the jocks. Joel would move on to program another successful Phoenix FM station. Later, he opened his own business and is now enjoying a leisurely retirement.
When I heard that they wanted a new morning show, the itch to do it "one more time" came back. I figured that doing mornings from 5-9AM would work well. I could roll on to my own studio for the rest of the day. We made a deal.
Joel had assembled a strong staff which, in the afternoon, featured Phoenix's talented Steve Goddard!
I had enjoyed Steve's work before and he's a really great guy off the air also. I settled in and set the alarm for an early wake up.
One aspect of Phoenix reminds me of Chicago…and it's not the weather. In both cities, it seems that many of the radio folks don't want to leave the market. They just move up and down the dial. You'll see that this is true in Phoenix as the stories roll on. Goddard, for example, also worked at several of the top stations in town. He had an especially strong run at KNIX, the Owens family owned country station here.
The crew was a happy bunch of broadcasters who got along well.
While Sunny 97 sounded really good, it was up against a long-established oldies station, KOOL-FM, Eventually, the station was sold. New call letters were chosen and the format moved away from a pure oldies base.
96.9 was now a Nationwide property.
Nationwide had a number of successful stations around the country, so the new launch was well-supported.
I did mornings on 96.9 under two of those formats, so I'm combining the stories.
When it was "re-born," it became Eagle 96.9.
Now a classic hits station, with more emphasis on rock tracks, the Program Director was Shaun Holly.
Shaun and I had worked together before. Shaun is an excellent manager of people with an energetic approach. Shaun and Goddard would work together again.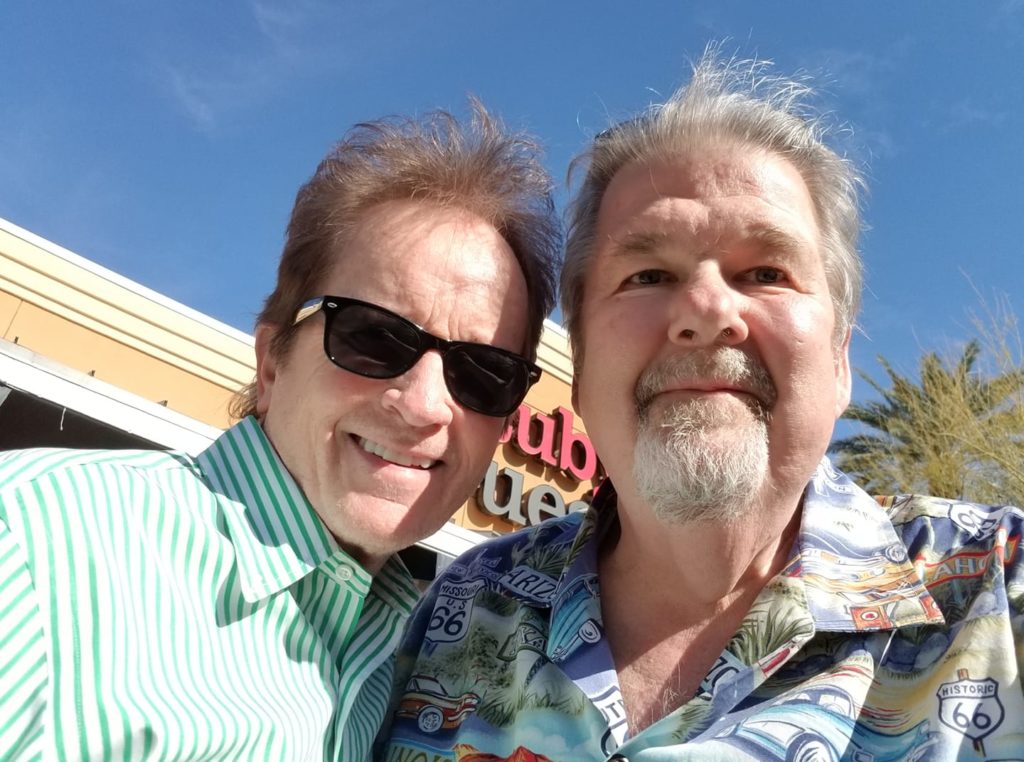 I know…it gets a little confusing with about a dozen people working together or against each other at various times. Still, the competition was always cordial and the friendships ran deeper than the on air battles.
Jeff Daniels held down afternoon drive and was Music Director.
Jeff was another really fun guy to work with. He had an off-beat sense of humor that added to his show.
So, here comes Mike Hagerty.
Mike was doing TV news and we talked on the phone frequently. Our conversations were primarily about current events and usually included comments that made us both laugh. In one of those phone chats, one of us said, "We should do this on the radio and not just on the telephone." So, Mike came on board for the morning show as part of "The Early Eagles."
The balance, or maybe off-balance, was the gift to the morning show by Mary Reilly.
Mary brought a young "liberated woman" slant to our on-air conversations. She was quick to bust "the boys" on any comments she found "too macho." It was a fun trio.
"Are we having a good time, yet?" Yes,…yes we were.
We weren't too far into this new format before news came that nobody wanted to hear.
Nationwide was selling the entire chain to…Jacor!
At that time, Jacor was headed by the infamous Randy Michaels.
Michaels was known for doing some really off-the-wall stuff with his stations. We soon learned from one of his lieutenants that Jacor believed that they could do better than what were were offering. So, their plan was to blow up the station again…and the whole staff with it.
OK…I would just head back to my own studio and roll ahead. That is…until the phone rang again.
Mike Phillips (remember him from San Francisco?) was now the award-winning Program Director of K-Earth in Los Angeles. "Any interest in mornings in LA?"
Mike flew to Phoenix and we talked about the opportunity over dinner at El Charro restaurant.
"One more (last) time"…echoed in my imagination. So, here we go. (Time for yet another 3AM wake up call.)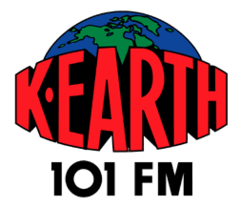 In spite of the logistical complications involved, I just couldn't turn it down.
"Fall is my favorite time of the year in Los Angeles, watching the birds change color and fall off the trees." -David Letterman