Do you have a favorite station where you had the most fun…and the best times?
I've had great fun almost everywhere I've worked. If I had to pick one staton, it would be KFRC in San Francisco.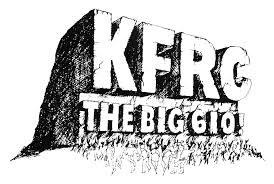 Mornings in a beautiful city. By that time, I was very comfortable with the Drake format and discovered ways to stretch out a little. Ted Atkins was an absolutely terrific Program Director and the staff got along very well.
As you look at the answers by others, you'll see a common thread. The majority list a "good times" station as one with a great staff that played well together.
Clark Reid Big 98 in San Francisco. It was actually 70's and 80's oldies, but big fun. Almost hated to take a paycheck (well…almost!) A fun staff having fun, playing great music, and engaged with the listeners.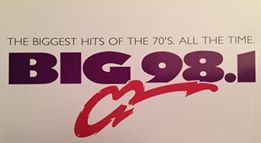 John Fox B100 (KFM … BEE FM) San Diego mid -70s through the 80s. A great staff who kept their egos in check and followed PD Bobby Rich's prime directive, "Have fun and sound like it!"
Bob Lange Albuquerque NM 1976-78.
3,000 LPs only 2 required cuts per hour and those were swappable.
Control room: Fireplace, Sunlight, and a freaking bathroom in the CR.Stand-up/Sit console. Variable speed turntables, direct view of Production room. Man, it was sweet. Followed by bigger stations due to open playlist. Jeff Pollack, Frank Cody, Jeremy Mccaleb, and many other major market talents there.I went to ABC in DC after.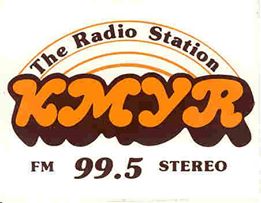 Eva Karalexis Christodulelis WMEX Boston all the way. Working with you and the team at KHJ was fun but Paul Drew, not so much
Jeff Davis Without doubt, WLS. I was there for 14 1/2 years and got to interview people I never dreamed I'd meet. It was a time when Radio people had some celebrity. We had a lot of freedom to create. So much happened during that time, I could write a lengthy book… that no one would probably read!
Gil Gross A tie between WLS in the early 70s and WCBS in the late 70s. It was the people in both cases and that we were either allowed to or did our best work anyway. KGO came damn close, though unlike the other two stations I have the memory of being there when some out of town morons blew it up.
Ken Levine B100 thanks to PD Bobby Rich.
Jeremy Buchanan KODJ/ Salt Lake City. It was the first station I worked at when I was 18 yrs old. Just the absolute best staff. Directed by Dickie Shannon & Rob Boshard! The best in the business!
George Johns CKY in Winnipeg where both the Yankees and the Brits invaded. The station was full of American Jocks and the Beatles had just hit. What an incredible time for me to start my broadcasting career, I could hardly wait to get to the station everyday.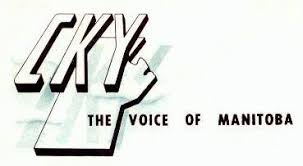 Tim Johnson WFOX, Atlanta. Good Times, Great Oldies. Terrific morning show, strong leadership & terrific people.
J.j. Jackson Quixie, CKLW, Fox97 ATLANTA. I often think about the time I just missed working with Charlie Van Dyke and Big Jim DavisEdwards at KLIF in Dallas. 😉
John Zadikian WTWR/Monroe, Toledo, Detroit…top 40 during the early/mid 80s making $3.85/hour spinning vinyl and doing local news. Now, WRCJ?Detroit, a member-supported classical/jazz station helping some of the area's radio legends help keep great music alive on Detroit radio.
Forrest Mosley KSYZ Grand Island, NE. A great owner who cared about the programming and backed up the air staff when necessary. It was fun doing goofy stuff on the air as well as contests that were worth doing. Even our "trash less" bumper sticker promotion got attention. While I was there, KSYZ was the most listened-to station in Nebraska.
Scott Forrest KBDF, top 40 in Eugene, mid 70's. We were a real team, played softball, basketball and other activities for community and charity. Plus, we were riding that high of being the #1 station in town. Most of us went on to large and major markets as well! A great station that had a goal…fun!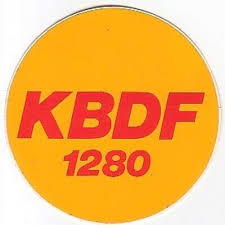 Arthur Katz WRKO the Big 68. From 1975-1981.. before the format change. It was the BEST days of radio ! Not bad having a huge cume didn't hurt ! 🤓
Mike Hagerty…
That's a tough one, because I've had great times at most of them. The winner, though, is probably KSLY (1400 AM) in San Luis Obispo, which was then in an old ranch house on the south end of town.
The studios were in what was once the master bedroom at the back—big windows around the corner of the house, which you could open (and we did—there was no air conditioning).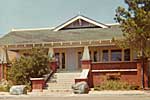 Bill Cooper 1190 KEX in Portland from the late 80's to the early 90's. I was in the newsroom with the most talented coworkers I have ever had with a news director who was the best boss and one of the best friends I have ever had.
Brian Roberts KYA San Francisco behind the Mark Hopkins Hotel on Pine And Mason. 72- 76.
John Erickson KGW, Portland, late 70s. From the GM to the mail room, the best people I ever worked with.
Michael O'Shea For me: WFTL, Ft. Lauderdale. Owner Joe Amaturo trusted me as his new PD and I'd just come out of the "creativity epicenter" of KLIF, Dallas…so we did ALL the McLendon outrageous things. The Apex which was a 16 day "cruise" on a famous 1890's four-masted tall-ship criss-crossing the famed Bermuda Triangle, with our station News Director on board along with a psychic, a UFO specialist, a Sci Fi author, an astronomer, a handful of journalists and a "professor" and someone named Marianne. We did ship-to-shore LIVE radio broadcasts all day long, intentionally sailed the famed Saragasso Sea where most of the disappearances occurred.
Bill Hatch KISN under Tom Michaels. The promotions we did were over the top.
It certainly seems that the "great times" revolved around a talented staff that had fun together and was involved in the community.
With staff size so small these days, if you talk to yourself, you might be having a DJ meeting.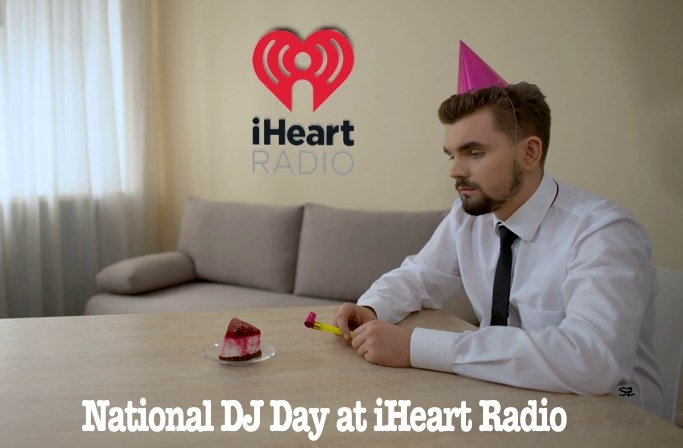 Ideas or questions? Email is [email protected]