In some cities, disc jockeys are thought of as celebrities, With so many super stars in LA, that status rarely happened for air people. Robert W. Morgan, The Real Don Steele, Gary Owens and some others achieved enough fame to rightly be considered celebrities. I used to joke that being a DJ in LA was like being a gravel feeder in the entertainment industry aquarium.
K-Earth 101 is an award-winning station, first created by Bill Drake.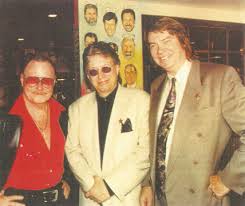 When I joined the station, K-Earth was owned by CBS and already a big, successful operation.
Mike Phillips was the Program Director and Jay Coffey was Assistant PD.
Phillips brought all his past experience to play in creating a format that was well conceived and perfectly executed.
K-Earth studios were at the KHJ transmitter location.
It was not a glamorous part of town. Robert W. Morgan used to call the area, "the barricaded hostage neighborhood." Multiple high fences surrounded the building and it took about 4 swipes of your pass card to get to the studio hallway.
But it was LA…home of celebrities. Even our security guard was a star!
Charles Connor had once been the drummer for Little Richard. (Wow, did he have some stories to tell!)
Robert W. Morgan had created a bit of a dynasty within the station. He had his own office, 3 producers, and a promotional budget that he could administer as he chose. I inherited the little island he had built.
Mitch Lewis was lead producer. He could secure anything you needed…just don't ask how he got it done.
Brandon Castillo was the production wizard for the show. Brandon now is Executive Producer for current morning man, Gary Bryan.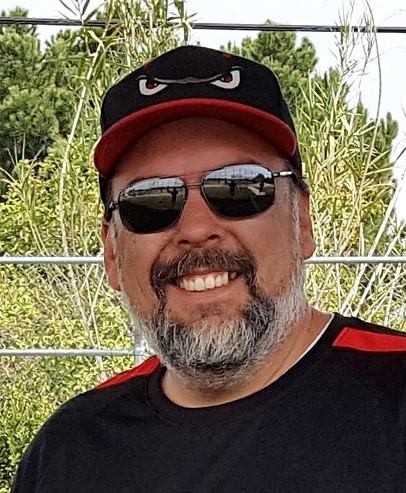 Joni Carol delivered news, but she was quick witted and really served more as a side kick. You could count on her for the zinger you hadn't thought about.
This crew had been trained by Morgan and they were all creative and professional.
K-Earth had a sound like no other station on the air. The custom audio chain had been designed by Chief Engineer, Bob Kanner.
Bob was simply a genius. And his assistant was equally brilliant, Lynn Duke.
Lynn is currently the head of engineering for the entire Entercom cluster in Los Angeles.
This all produced an atmosphere where, if you could imagine it, they could make it happen. So, once again, I had a 3AM alarm clock and started my day having great fun with the K-Earth crew.
K-Earth had a generous promotional budget. In fact, Mike Phillips once joked, "We don't really have an audience, but we have enough money to lease a big one every month."
Most of the staff had been there a long time and were seasoned LA pros.
Brian Beirne covered 9AM-1PM.
Called "Mr. Rock & Roll," Brian was a walking encyclopedia of musical knowledge and salted his show with gems of little know information about artists.
Johnny Hayes held court from 1-4PM.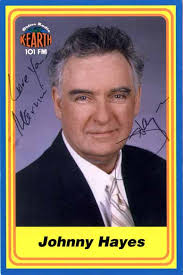 Johnny was a long time LA talent. He knew the market well, and he sounded like it.
Afternoon drive was the territory of "Shotgun Tom" Kelly!
Shotgun loves radio and he was on fire at K-Earth! His energy reached out of the radio and turned up the volume for you!
Jay Coffey nailed it at night.
All the jocks had a modern, Top 40 approach to playing the oldies. Jay was on the mark with a fast, entertaining, up-tempo style. Jay later became PD at K-Earth.
Jim Carson held a number of positions with the station and he was excellent at all of them.
I first met Jim when he was morning man at KGB in San Diego. He worked elsewhere in LA, but he was a natural in any shift at K-Earth.
The station also had some outstanding part time players.
Dave Randall was always super prepared for his shift and was filled with high energy content on the air.
I always enjoyed listening to him.
And Larry McKay was also on the team.
Larry was another seasoned pro with lots of LA experience. He got it going when he was on the air.
I already had a house in Phoenix, which I kept.
I found a condo in Westwood on Wilshire Blvd. to call home in LA.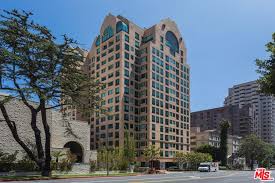 In fact, I watched one of the famous LA Police chases pass within my view on Wilshire Blvd. I had it on TV…and out my window.
The tough part of the gig (other than a 3AM alarm) was the commute.
I flew back to Phoenix every Friday and had a return flight to LA every Sunday afternoon. It began to wear me down. I did my morning shift, then moved to one of the production studios for a full day of TV voice over work. Sleep was hard to come by.
Occasionally, I was able to pull a shift remotely from my Phoenix studio, but the station at one point ended that option. All shows had to originate in LA.
It was an exciting time and a thrill to be part of a station as dynamic as K-Earth. But I was physically wearing down and, frankly, it was a pretty lonely existence. I reached the tough decision that I had to take better care of myself. Time to say thanks, leave the big stage, and head home.
Ending the radio portion of my career at a great station seemed like a bow on the broadcast package to me. I remain grateful.
There were still many things to do…once I got some rest.