There is something special about Canada. Maybe it's the graciousness of Canadians. I felt welcome everywhere I have visited there. (Well, not so much in Montreal…but everywhere else.)
I learned much about Canadian radio during my time with CKLW.
While at The Big 8, I lived in Windsor, Ontario. It was a small town then, right across the river from Detroit. The restaurants and shops all had a cordial vibe about them. I had a Canadian bank account and an Ontario license plate on my car.
That is where I first heard the music of Gordon Lightfoot…still a favorite of mine.
Later, I would begin an association with a radio station that is one of the finest ever…not just in Canada. (But I was never a staff member. Instead, I did special projects and documentaries.)
1050/CHUM in Toronto was simply a remarkable place loaded with super-talented people.
When listing legendary North American stations, U.S. radio folks mention WABC, WLS, KHJ, KFRC and others. CHUM must be included on the roster of outstanding radio stations.
The "Leader of the Band" was J. Robert Wood. Wood was described in one interview as "…unarguably, one of the most brilliant broadcast alchemists pop radio has seen in North America."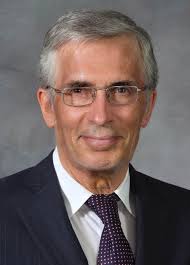 When Wood arrived at CHUM, it needed help. In an interview, Wood said, "CHUM was a cluttered, hokey-sounding radio station that lacked focus, on-air discipline and direction. There were no quality control systems in copy, production and traffic. The music mix was badly flawed, and the commercial loads were excessive."
Wood set about to build a new station. One of his brilliant hires was to bring in Dick Smyth from CKLW as News Director. (I had worked with Smyth at CKLW…and he was, indeed, exceptionally good!)
Wood was an excellent motivator. On my first visit to CHUM, I noticed a sign he had in place over the door to the jock booth.
Setting aside the wonderful air staff (that could be a whole other chapter), there were some other aspects of the CHUM operation that were remarkable. CHUM ran with the Drake format, but Bill Drake was not involved. Wood said, "The Drake orientation in format helped us to achieve consistency and uniformity around the clock. But thanks to an extraordinary group of jocks, writers, producers and news personnel, we were more – much more- than a format."
Wood decided that all shifts would have "board ops" (control board operators) to free the jock from running his own board and add additional production talent to each show.
Wood said, "One of the keys to the tight, fast-paced sound we strived for in those days was the operators. One of the first things we did was to find Ops who worked at Top 40 stations in the U.S. who could show by example what we wanted in board operation. We were fortunate to recruit Colin Kennedy and Larry Menkin from CKLW." (I worked with both Colin and Larry at CKLW and, yes, they were razor sharp.)
CHUM wasn't required by union agreement to have ops. It was simply a decision that the extra set of hands would add to the creative process.
Wood had other "weapons" in his arsenal.
One sharp-shooting radio expert was Warren Cosford.
Warren would go on to have an impressive career in many areas of radio programming. But when I met him, he was Production Director and supervised the team of board ops. Cosford is a creative with a fine-tuned attention to detail.
CHUM also had the talents of Doug Thompson on staff.
Doug was an excellent writer also. You see, CHUM had staff writers…not just to bang out commercial copy. These guys produced documentaries and specials which were widely syndicated. That's the fun I had with the crew. For several yeas, I narrated the year-end countdown of the top songs which would also air on The CHUM Group of stations across Canada. We also produced The Elvis Presley Story. Doug recently reminded me that we worked together "…on so many syndicated shows, including 24 episodes of The Producers and 13 shows called Legendary Performers." (Cosford says we all worked together on over 100 hours of Rock & Roll documentaries, many syndicated around the world.) Doug moved on to pursue a career in Hollywood.
Another staff writer was Bill McDonald.
Bill would also head to Hollywood as his career grew, including joining up with Chuck Blore to create award-winning campaigns.
The book, "Radio In Pursuit Of Excellence" could rightfully have been written about 1050/CHUM.
Yes, it had a superb air staff, strong news department and 50,000 watts blazing from Toronto!
But more than that, it's what CHUM did "extra" that made radio come alive.
I asked Warren Cosford what it was like to work with j. Robert Wood. Warren replied, "Charlie…my deal with Bob was…tell me what you want me to do, but please don't tell me how to do it. The Magic is in The How."
There was plenty of magic at 1050/CHUM!
CHUM is gone now.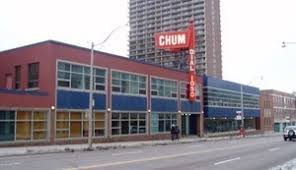 I'm told that even the building has been demolished. But, oh what a time in radio and what an extraordinary crew that was!
There's a jingle that Hugh Heller once recorded. It said, "It's a shame what's happened to radio…but they can't afford to do it any more!"
Thanks to the CHUM crew for letting me take in some of that rare air you guys created.
It was, simply, amazing!