Is there a radio station that stands out for you as one of the all time greats…best of the best?
I'm the one asking the question. Still, I find it hard to answer. I have been blessed to work at many legendary stations…each a unique experience. KLIF, for example, was one of the first to break ground on the (then) new concept of Top 40 radio. KLIF used to say that it was "often imitated, but never duplicated." So, yes, that was a great time with a break-through presentation. .
But if I am restricted to one station, it has to be KHJ, Los Angeles.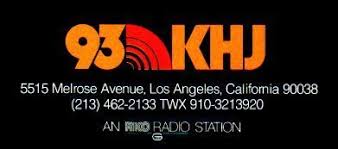 Bill Drake, Ron Jacobs, and a massively creative team both on the air and behind the scenes, revolutionized radio in a manner not seen since. Sure, other stations took the Boss Radio approach and had legendary success. But KHJ did it first. (And they kept doing it!)
Over the years, there were times when KHJ shined brighter than other times. But the scope of the station and its dimension make it, for me, the all-time best.
Here's a sample of replies to the question.
"Brad Lovett here, with an answer to your question about my all time favorite radio station. My best answer is one of your former employers, The Big 8 CKLW. I grew up in a town that couldn't be any whiter if it tried. German Catholic area that I moved to when I was 10, probably 175 miles away from WIndsor/Detroit, but there was a nice directional lobe pointed right at us.
I discovered what was then Fun Radio 8 at the pool, where CKLW was blasting out of the speakers at the park and pool, to provide our summer soundtrack. (The full flip to The Big 8 and the real Drake format began about a month and a half later). What did I like? It introduced me to the Motown sound and the R&B that became classic, as well as the other hits, good and bad (to my ears). The personalities were tight, some funny as well.
Is radio as we knew it dissapearing? Of course it is, teens wouldn't relate to a 60s jock playing 2020 music. I may be alone in saying there is still good radio happening, with hard working personalities."
For Tammi Rush, it was…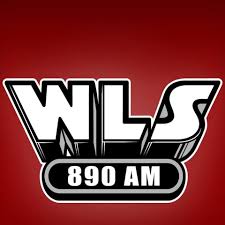 WLS."
Ol Uncle Lar and Snot Nose Tommy's Animal stories was the only way I could wake up and get to high school on time.
John Records Landecker was untouchable at nights and Susan Platt- who sounded so cool, gave hope to us lady DJ wannabes.
I later got to work with Chuck Buell at KHTR and he reminded me years later that I asked him about working with Larry Lujack in our first conversation, seeming unimpressed that Chuck had worked there!
WLS being past it's heyday by the time I was in the biz is perhaps my only regret in my radio career that I didn't get a chance to work there."
For Steve Scott, there is another favorite…
"Great question. As for favorite stations, KOMA and WLS in the '60s and early '70s are obvious, since they were the best we could hear when I was growing up and then first working at radio in Montana. Later working at KOMA tempered my assessment to some degree. However, KRTH was added to the list, because I worked there! (And of course, KLIF because it changed the trajectory of my life.)
But I think the station the station that wins the "all-time favorite" prize would be KYA, "The Boss of the Bay" in San Francisco,
In the summer of 1965, when I was 15, I spent about a month in the Bay Area with my aunt and grandmother, and listened to KYA about 16 hours a day, and night. Not only was the music great, but the jocks were stellar, including Emperor Gene Nelson and Johnny Holliday. I was especially captivated by Russ "the Moose" Syracuse and the "All Night Flight". He was obviously tapped into the counterculture before we knew there was one. He was one of the zaniest, yet most natural sounding jocks I ever heard, and was probably my main inspiration to even consider the possibility of getting into radio."
(It's interesting that KYA jumped on "Boss Of The Bay," forcing KFRC to be The Big 610, rather than Boss Radio.)
Mike Hagerty So many favorites. In every case, though, it was the human connection with the listener—what went between the records. KMPC, KHJ, KMET, KROQ, KFRC, KFMB (and I'll probably remember a few more after I hit "send").

Is radio fading away? In most cases, yes. The stuff that made it special is a lost art.
Bill Hatch It's a tie! KISN and KFRC. For the promotions, the community visibility and the great formats. But most of all the people at both stations were uniformly talented and genuinely nice folks.

Well, there was that one guy in San Francisco 😠…..

Joe Collins My favorites were KRLA in Pasadena and KEWB in Oakland in the 1960's. Couldn't hear KEWB that often, unless I was up in the Bay Area, but fortunately, KRLA came into San Luis Obispo fairly well, so I listened to a lot of magic in the first 5 years of the '60's, before moving to the Bay Area in '66. As for radio as we knew it, nowhere near the same. Not when you have people in the same building, voicing tracks for multiple stations in that building.
Jim Cahill Jack McCoy's KCBQ San Diego – off the charts creativity, theatre of the mind production + impeccable presentation.

Bill Chamberlain My favorite was KHJ… great jocks, great music and just a ton of fun to listen to.

Rockin Rob Lentz My favorite was always WCAU FM and as I recall the voice guy had some wicked pipes.
Frank Haley Absolutely!! KLIF, the mighty 1190, Dallas. Great music. Great Jocks. Great News.
Ken Levine KHJ during the Boss Radio era 1965-69. The Ron Jacobs era. The jocks were great, the music amazing, the jingles spectacular, and the promotions and contests were all innovative and exciting. After that the station never recaptured the magic. But during that sweet era — Morgan, Steele, Tripp, Harv, the Big Kahuna,93 cent major concerts, Christmas Wishes, cars and trips and cash, last train to Clarksville, Million Dollar Weekends, "More Music KHJ," and the History of Rock n' Roll.
Russ DiBello The name "Bill Drake" is iconic… ""Ron Jacobs", not so much.
But props must be given to the man who would always be a formidable opponent, in the "Battle Of Fresno"! He was responsible for the rather regimented Drake format suddenly radiating magic.
Ryan James Doran The original oldies 98.1 WOGL here in Philadelphia! A great lineup of talent Don Cannon, Mike St John, Charlie Bennett, Jim Nettleton, Bobby Sharpe, Harvey Holiday, Christy Springfield, Frank Canale, Khauna, Rockin Ron Cade, Bob Pantano, Hyski, Tom Matthews, Tony Davis, Tony Harris, Tommy McCarthy etc! The music was great the talent blew the roof off the station & the jingle package alone was phenomenal. Having you as the voice of the station made it the perfect station Charlie Van Dyke!
John Leader Alfenito The Big 8, CKLW/Windsor/Detroit. As a young DJ in Grand Rapids, CKLW was where I wanted to be someday. Never got there.
Radio today doesn't even come close.
Jammin Jon Sommers 77/WABC/New York, Undisputed heavyweight champ. Could be heard in about 40 states after sundown.
Bill Cooper 610 KFRC in the 70s. It was a powerhouse. Sadly I think the glory days of radio may be behind us. Oh there are still a few stations out there trying to do it right. The problem is with massive corporate ownership and its vision of the same voice tracked format for all their stations, there just isn't much room for creativity anymore.
Mike Biehler Growing up in central Illinois in the late 60s and early 70s it was WLS in Chicago. Especially liked Larry Lujack – Uncle Lar and snot nosed little Tommy doing animal stories!!
"Life is a rock, but the radio rolled me. Gotta turn it up louder, so my DJ told me!"