In recent years, the magic that air personalities added to a radio station has decreased. In some cases, it's gone entirely. But thinking back, many of the "air friends" stand out in my mind…really made a difference for me as a listener and influenced what I tried to accomplish myself.
So the question: Do you have a favorite air personality? And what was it about their style that hooked you?
I have admired many radio folks. However, two stand out for me.
Early on, Dan Ingram made a big impact on me. Of course, he went to to enjoy a remarkable career.
I've heard Dan described as "the greatest Top 40 DJ ever." He was smooth as silk and his humor was laser sharp. He also employed an economy of words and has been described as "an incredible wordsmith."
I also hold Robert W. Morgan in extremely high regard.
Robert had a "bad boy" attitude. Sometimes he came off as a "wise guy." But he helped me learn how to bend a format without breaking it. He, also, was smooth, very smooth, and he delivered his punch lines with surgical precision.
I asked who other people think are among the best of the best. Here is a sample of the opinions.
Bob Malik Chuck Browning. His utter irreverence.
You had to "Love the Chucker."
Chuck Britton I was blessed to have Chuck Browning so early in my career. He was my mentor. I miss him….
Joe Collins Chucker and Dale Dorman could color "outside the lines" and still make the Drake format, "hummm" like a finely tuned sports car.
Chris Reiser Agreed. Dorman's imagination, energy and sense of humor made all the difference for me. He was my all time favorite.
Dave Logan The Real Don Steele. Energy and exuberance personified. A terrific entertainer every time he cracked the mic.
How is he not in the Radio Hall Of Fame??
Dave, I nominate him every year as do others. They just don't get it.
John Leader Alfenito Ron Brittain, WCFL/Chicago. In 1965, when John Landecker and I were baby DJ's in Western Michigan, Ron Brittain was our absolute fav. I think JRL's eventual persona at WLS was a more contemporary (and even better) version of Brittain's amazing night-time act!
Steve Goddard Dan Ingram. Sharp wit, the best timing, said a lot with few words. Nobody even close at #2…he was/is, the standard for me.
Jim West Robert W. Morgan on 93-KHJ. Consummate pro, Mr. Smooth.
Barbara Withers Dr. Don Rose. Besides having a great sense of humor, he also had a big heart. I was very lucky to work with him at KFRC.
Kris Bergsnes Notice how all the greats were so distinguishably different. The Real Don Steele!
Christopher Cunningham Broadway Bill Lee…… a great example of what can happen when a PD allows you to do something. We'd have more in his category if more PD's had opened doors.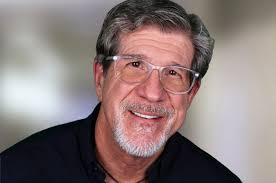 Charlie Fox I have several , you are one of them. I've always done top 40 radio so those are the jocks I thought were great. The real Don Steel, Dr Don Rose, Don Imus, Robert W Morgan. There's more but those guys make my list. Oh ya Larry Lujack.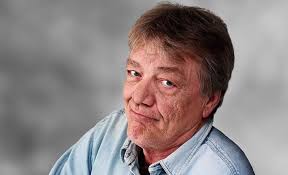 Glen Martin Robert W. Morgan, 93/KHJ Los Angeles. And again later on KRTH, Los Angeles. A thinking listener's morning man. Street smart funny, the lovable 'brat' and absolutely perfect, instinctual timing.
Martin Greenberg And of course Landecker.
Robert Lawrence Dan Ingram on the east coast and Bobby Ocean on the west. Hearing him on KHJ was magical but filing in for him on The Big 610 KFRC as Bob Garrett in the mid 80s… well that was a highlight of my career. No one ever inspired me more than those two incredible talents.
Robert Walker Morgan was the jaw-dropper, Steele was the guy who made us less-than-godly-voiced think "Ah! If I'm CLEVER, I can get over!"

For me, the greatest radio broadcaster of my lifetime is latter-day Howard Stern.
Bill Cooper All time favorite of mine was The Real Don Steele. Saw him in the KISN window on the world studio in downtown Portland in 1964 when I was 10 years old. He was the spark that propelled me into a career in radio.
Rob Constantine IV Gary Owens.. the best ever. although I never worked in radio, inspired me to excel in my voice over jobs..
In Don Barrett's Book Los Angeles Radio People, Robert W. Morgan said,
"He's the one we all wished we could be."
There are, of course, many more names that can be added. This is just a cross-section of the replies. One thing they all brought to listeners that just can't be duplicated in voice-tracking is…fun!
Ideas or questions? Email is [email protected]