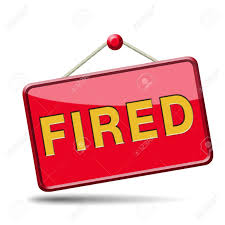 When somebody was cut loose, Ken Dowe used to say, "He got quit." So, after I was finished at KOY, it was time to figure out what to do next.
By this time, I was already working for a good number of TV stations doing promos. And how that happened is rather interesting.
When I was in Dallas, I helped out a sales guy and did a "spec spot" for the local CBS station that the salesman used to hopefully secure a buy for the radio station.
John McCrory was the General Manger at Channel 4. He called me and asked me to drop by the station. He liked the demo commercial and wanted to know if I would like to be the station announcer for Channel 4. Sounded like fun to me, so we made a deal.
It wasn't long before McCrory became President of parent company, Times Mirror Broadcasting. When he moved up, he gave me the rest of the TV station group. As far as I know, I was the first guy to handle a bunch of TV stations from another town. I liked the people and enjoyed the work.
So, considering my next steps, I thought about just doing the TV image work full time. The income from that was already enough to keep me going. Then, the phone rang. Jim Taszarek, General Manager for Phoenix news/talk station KTAR, wanted to meet.
"Taz" was a dynamo and had fashioned KTAR on the model of KMOX in St. Louis. It was an excellent station. Jim said that he was about to move on to a new assignment and morning host (and Program Director) Johnny Andrews was going to take his place at the station.
With Johnny moving on up to the GM position, that created an opening for a morning "host" to replace him. That gig was also called an "interlocker." The job was to do the "that was" and "now this" role, connecting all the elements of a news/talk morning show. Taz said I could also use one of the production studios for my TV work. That sounded like a good plan to me, so time to set an early alarm clock again.
Bob Grossfeld became Program Director. And as radio rolls, we would work together again at another station. Later, Bob moved out of radio and has been a political consultant for years.
KTAR was already a powerhouse with a stellar staff and excellent news department.
Pat McMahan broadcast from 9-Noon.
Pat was quite a celebrity in town. He had been a DJ on a popular radio station in his rock & roll days and had a long run as one of the characters on a local TV show. His style reminded me a little of Merv Griffin.
At Noon, there was a one-hour news block followed by Preston Westmoreland.
Preston was an excellent interviewer and won numerous awards for his efforts. He was also a really fun guy to work with.
PM drive was another news block and at 6PM, KTAR aired one of the most creative sports/talk shows in the country.
Lee "Hacksaw" Hamilton threw out the pitches and slammed the ball out of the park.
Lee created "The KTAR High Speed Sports Wire." (Well, there really was no such thing.) But Lee made you believe that anything worth knowing in the world of sports would clear that wire first. A very creative guy. He later had a long run in San Diego.
So, about the morning show.
The primary news anchor was Lee Harris.
Simply said, Lee is brilliant. Lee went on to KMOX in St. Louis and for many years has been the primary morning anchor at 1010/WINS in New York City. The guy is crazy creative and has a fun, off-beat sense of humor. He has a near photographic memory and is a hard-core radio guy.
I started going to Los Angeles a few times a month for sessions and had to miss some morning shifts. Harris came up with the idea for me to record a load of drops for the various elements in the morning show. So, some mornings, Lee ran solo with my "connectors" on tape. The station still came out #1 in the morning. That's how strong the station was at the time.
Sports was superbly handled by Tom Dillon.
Tom also did the play by play role for ASU sports, which aired on KTAR. Clever writer with a strong on-air style.
We also had sports reports from Al McCoy.
Al was another fixture in Phoenix radio and was the play-by-play man for The Phoenix Suns, which also aired on KTAR.
Maybe you're getting the idea by now…KTAR was an amazing radio station with a remarkable staff. It was also a fun place to work.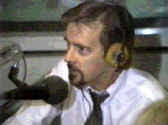 I had studied KTAR while in Boston as we prepared to move WRKO into the news/talk format.
KTAR was the loan player in the field. But that was about to be challenged.
Bob Grossfeld was hired by another station in town. It ran with a country format that wasn't winning. The owners decided to take on KTAR and hired Bob to design the new station. These guys also had deep pockets and could do whatever it took to get the new station launched.
Grossfeld called me and set up a meeting with the owners. They offered the morning show and a very generous deal. Too good to pass up.
So, I moved up the dial.
"Who in the world did what in the world and why in the world did they do it?" Here we go!