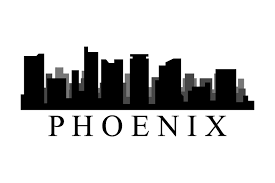 There is a lot to like about Phoenix, Arizona. OK, Summer can be brutal. In fact, there was a recipe book once published about how to cook in your car! Put a roast in a pan and leave it on the floor of your vehicle when you get to work, and dinner will be ready at quitting time.
But for about 8 months a year, Phoenicians live in a beautiful resort. And the views are spectacular in this place called "The Valley Of The Sun"!
KOY was a legendary station…the first commercial station in Arizona, I was told. Even the graphic design of its logo had won an award.
The station featured music and personality DJs in the daytime and talk at night. It was positioned quite a bit like WHDH in Boston so that was a kind of template in my mind as I set about to make the station a little more contemporary.
KOY was owned by Harte-Hanks. They had several stations across the country.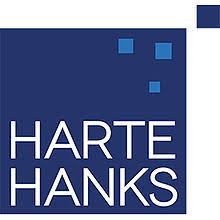 Gary Edens was President of Harte-Hanks and KOY's General Manager.
Later, Gary would buy out the owners and create Edens Broadcasting, adding a station in San Diego. KOY was Gary's baby. He loved everything about it. So, my job as Program Director was to nurture his favorite child and help shape it for the future.
One of the great blessings about the job was that we had a long-established and highly regarded morning man, Bill Heywood.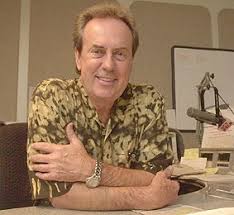 "Sweet William" was the shining star of KOY and he was heavily promoted.
Bill had one of the best positioned billboards in town and we featured him in TV commercials as well. This guy was smooth and a genuinely nice man. If you think of Jess Cain in Boston, Don Sherwood in San Francisco, or Wally Phillips in Chicago…you get the idea of how big Heywood was in Phoenix.
Bill and I remained friends over the years, long after both of us had left the station.
Bill worked at a few Phoenix stations before he really ran out of options. He told me once that he and his wife, Susan, felt "irrelevant" when their time in the social spotlight ended. The fall from "center stage" status turned out to be too much to take for the media couple.
Tragically, we learned one day that Bill and Susan had killed themselves in a double suicide at a suburban hotel. He had a voice as smooth as butter…now silenced.
But in his (and KOY's) prime, it was quite a ride.
I had a terrific assistant who also served as Music Director, Marni Pingree.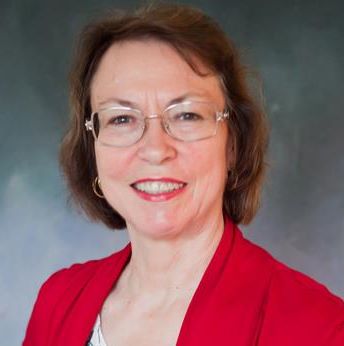 On my first day , Marni said, "I will do everything I can to help you…but I don't make coffee." She was a treasure.
KOY had another great asset, a remarkable news department headed by Paul McGonigle.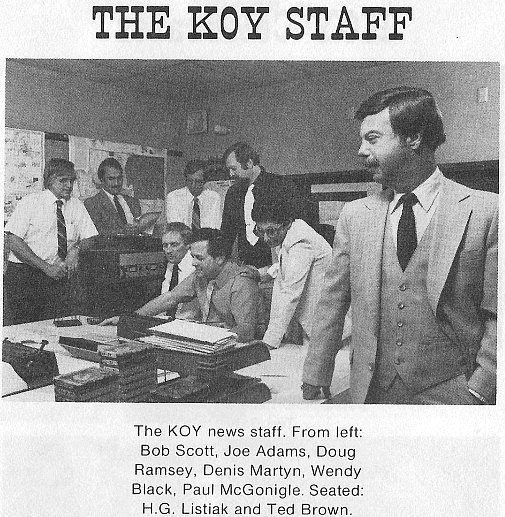 One of the stand-out stars of that talented team was H. G. Listiac.
This guy was an original and had a writing style I had not heard before. Colorful sentence construction and elaborate use of alliteration, he really painted word pictures.
Another plus…we covered traffic from "KOY in the sky."
The amazing Mike Nolan was pilot and reporter. Later, Mike would start a long, successful run flying over Los Angeles for "KFI in the sky."
Engineering was first class. Roger Johnson was Chief Engineer and his assistant was John Baker, both remarkable and gifted in their craft.
Before he retired, John would be the engineering chief for the entire iHeart cluster in Phoenix. KOY had very modern equipment and these guys kept it in perfect order.
KOY published a yearly almanac.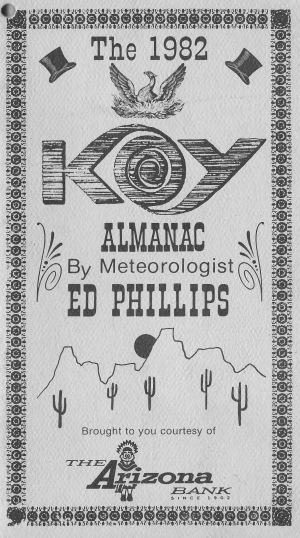 Yes, KOY had a staff meteorologist, Ed Phillips, who orchestrated that project and provided weather reports on the air.
Ed would later advance his career by moving to television.
Michael Dixon was the master of the evening talk show.
Michael had a colorful, artistic style and was an excellent interviewer. He also managed to get something into his contract that I found amusing. When he wanted to, Michael could take a "mental health day" and simply use the time off just to refresh himself. I don't remember how many of those days he had each month…but more than I had, which was none.
As time moved ahead, KOY faced some strong competition. I was using a music base of tested tunes put together by The Research Group. It soon became clear that an FM station in town had the same list…and stereo!
K-Lite came on strong! It was also at a time when FM was growing rapidly everywhere.
I suggested to Gary that we take KOY into a talk format. We already were talk 50% of the time and Bill Heywood would make a wonderful morning host. In fact, he later moved on to other talk stations doing exactly that! And KOY had that exceptional news department also.
Edens wanted no part of the plan. Maybe I pushed the idea too often or too hard. But at the end of the first year and for the first and only time in my career, I was fired.
Odd how things work out. 55/KOY is long gone now and on that frequency is another station that's doing… a talk format, KFYI.
I was the first voice on that station when it came to life and even selected the call letters. But that will be another chapter.