When I was doing mornings on KFRC, Ted Atkins and I flew to Los Angeles. Ted wanted me to sit in and watch Robert W. Morgan weave his magic on KHJ. I didn't know that RKO had a corporate apartment in LA on Sunset Boulevard.. That's where we stayed.
It was the same building used on the opening of the TV show "Cannon." I was surprised to find that it was beautifully furnished and even had a fully-stocked bar! (But in those days, that's how things rolled at RKO.) Early the next "Morgan," Ted and I headed to 5515 Melrose to catch Robert W in action. At the end of his show, the three of us went to breakfast. Robert had a hamburger and a beer. I felt pretty wimpy with my scrambled eggs and coffee.
Before breakfast, we had time to visit with then KHJ PD, Ron Jacobs…a bundle of energy, even first thing in the morning.
I would see KHJ other times when I was Program Director at KGB, heading to LA for occasional meetings. In fact, I was with Humble Harve at Nicodell's (next door to the station) the afternoon before the fateful night that would send him to prison.
So when Ted was Program Director and offered 9-Noon at KHJ following my exhausting experience in San Diego, the place was familiar and I knew my way around.
I found it interesting that Mark Elliott and I, the former morning and afternoon drive jocks from CKLW, were sandwiched between Morgan and The Real Don Steele. It was easy to feel wimpy again because those two guys "owned" the station. We're talking "Super Star Status."
While KHJ was running the same format that didn't work in San Diego, it wasn't facing the kind of competition that hit KGB. And KHJ was "the bigs." Every jock had a portrait in the lobby of the building that also was home to KHJ-TV.
Every jock had custom copy books for every day of the week. Inside was all the live copy, cue sheets for the recorded spots, your log, and any notes from the PD.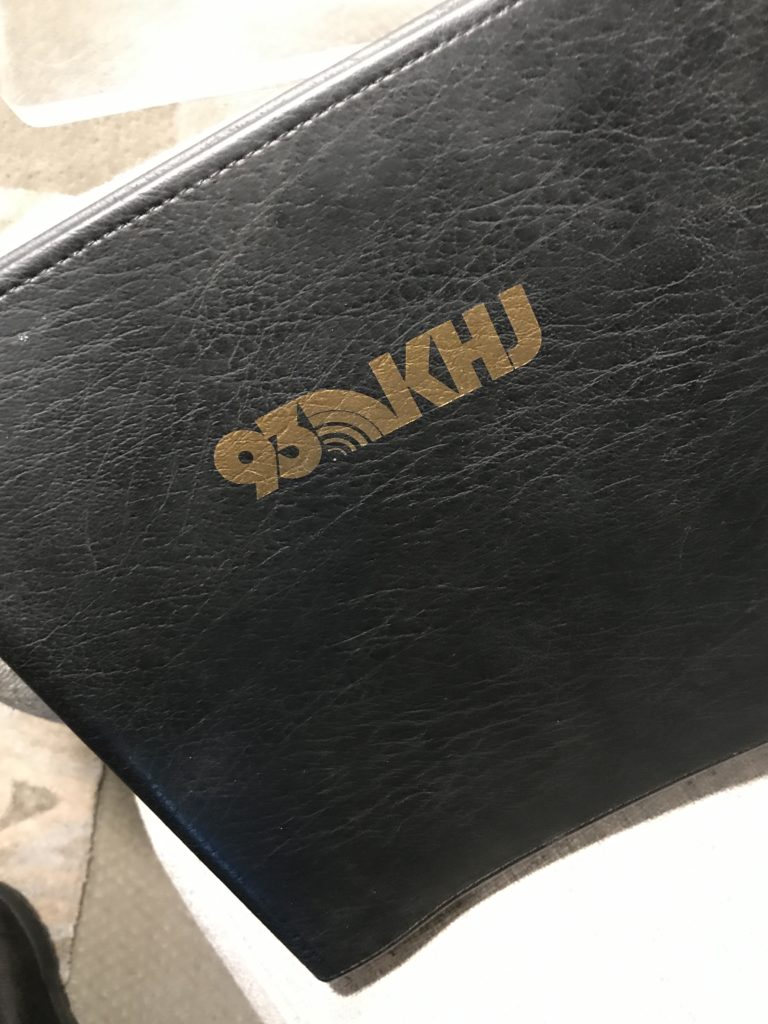 Yep…personalized!
My engineer was Jon Badeaux.
This guy was good! He also ran the board for Steele in the afternoon. We did a pretty good "show" on the intercom too. Unlike some engineers, he listened and reacted to the jocks. It felt like support and encouragement. Jon and RDS frequently enjoyed lunch or drinks after Steel's show at the official KHJ watering hole, Nicodell's.
If you wanted some great Mexican food for lunch, Lucy's El Adobe was right across the street. That was another "jock lounge."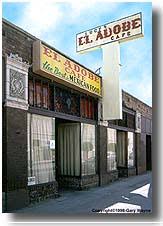 KHJ was 5,000 watts, full-time and generated a more than adequate signal to cover LA.
The towers were on Venice Boulevard. The transmitter building would later be enlarged to house K-Earth.
Morgan and Steele kept to themselves most of the time. But on Saturdays, Morgan worked the morning, I did mid-day and Steele followed me. So I got to know them better.
Steele also did a TV show on Saturday on Channel 9.
On my first Saturday, I had some "talking points" as content for my shift. After about two sets, Morgan came back in the studio. He said, "Oh, I forgot to tell you…Steele and I have a rule about Saturdays. No content…just ride the format and practice hitting the post." (OK… got it!)
Morgan's newsman was J. Paul Huddleston and his style was unique and fast-paced, a great part of the morning show. Dynamic writer with excellent on-air style.
He was also a really nice guy.
Mark Elliott was doing Noon-3. We just continued the friendship we started at CKLW.
Mark and I put all we had into the mid-day hours. But, from 10AM-3PM, Bill Balance was moderating "The Feminine Forum" on KGBS.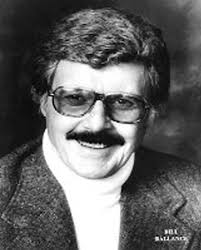 "Where is the most exciting place where you 'did it'?" He was also the guy who published the naked pics of Dr. Laura when she didn't give him credit for launching her. Even the KHJ sales secretaries had Balance on the radio during those hours…so hitting #1 didn't look too likely.
The KHJ engineers were a vital part of the sound being pumped out.
Johnny Williams was the original all-night guy and he was so smooth!
Walt "Baby" Love was on at night.
On the air, Walt was current and contemporary with a great style. Off the air, he was a very low key guy and you will never meet a better gentleman.
Bill Mouzis was Production Director.
He engineered the original "History of Rock and Roll," which Morgan narrated in the KHJ version.
Atkins lived in a ritzy area called Mount Olympus.
Ted joked that "you had to be rich as Zeus to live there."
I leased a more modest house in the Hollywood Hills. But the views were really nice.
So, I was doing 9-Noon and running out to Canoga Park a few days a week to lay down tracks for some of the Drake-Chenault automated formats.
It was a comfortable life…until…one vacation, I flew back to Dallas to see my folks. I got a call at their house from Mike McCormick, Program Director at WLS . "Can you fly in to Chicago for lunch tomorrow? We'd like to talk with you about our morning show." I had turned down two offers from WABC in the past, but who could turn down mornings on "The Rock of Chicago?"
That was the station I dialed in at night on the radio in my bedroom when I was in grade school. "Sure, I can make lunch…you bet!"