When I first met Buzz Bennett, he was Program Director at WTIX in New Orleans.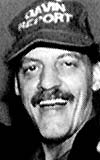 He was really energetic, but he still seemed "normal," at least normal for a radio guy. He was eager to share details of a new in-store record research method he had recently devised.
That wasn't the same guy who came back into San Diego, determined to unseat the station he had helped make dominant.
A little background is needed.
The Drake format was a precision design and expressed in the "Hot Clocks" we used like a GPS to navigate through each hour.
Every "stop set" (commercial break) had a defined purpose. No more than 12 commercials an hour with no break lasting longer than 70 seconds.
By this time, following a pow-wow in LA with all the Drake PDs, Bill Drake had made some changes to "freshen" what his stations sounded like. Drake was becoming aware of the impact FM stations were starting to have, So, the number of stop sets was reduced and the length of each was increased…up to 2 1/2 minutes. (This allowed for more back-to-back tunes.) Gone were the Johnny Mann acapella jingles. We no longer ran "features"…like "Double Golden," "…Years Ago Today," and "Number One then..and Number One now." Listeners no longer heard Drake's voice proclaim, "And the hits…just keep on comin'."
We also added album tracks (too many) each hour. (Some were deep cuts, not immediately recognized by the listeners.)
It certainly was no longer the "Boss Radio" sound.
When Buzz was programming KGB, he told the staff that KGB was unique because it only had 3 call letters. When he rolled into KCBQ, he made THAT station unique…with only one call letter!
He pulled one jingle from KCBQ's package…the laser-fast "Shotgun," later to be copied by hundreds of stations…and ran with only that jingle.
You could hear the start of the transition on Day One of Buzz's entry at "The Q." KGB simply didn't sound like the station that once owned San Diego. It seems, looking back, that if Buzz was going to try to shoot KGB, we were loading the pistol and handing him the gun. (That's not to take away anything from his creative abilities.)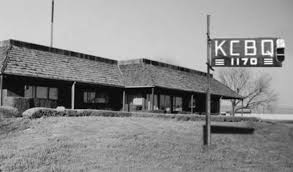 Buzz used the Drake format on KCBQ (He certainly knew it.), but also installed a music rotation system (later called "the circle format") to make sure that you were likely to hear a certified hit when listening to the station.
Early after his return, Buzz showed up at KGB and asked to see our Public Inspection File. (We couldn't deny the request.) He made notes about our committments to news, PSAs, public affairs programming and such. Quickly, Q started running the same number of newscasts we aired…except his ran immediately ahead of ours. (Causing tune out?)
PSA announcements became "Q-Tips."
He started calling me to comment on memos I had written to the jocks. (Somebody was leaking lots of intel to him.)
Bobby Ocean and Rich "Brother" Robbin immediately joined his crew at the Q. It was going to be a battle. He had Ocean's dynamic promo skills and Rich's high-powered delivery at night. And, he installed sped-up music…46 1/2 rpm…to make KGB sound "sluggish."Later, "Shotgun Tom" Kelly would also join them.
Promos began to tease "The Great Rip-Off" coming to The Q.
You may remember the earlier mention of Boom Trenchard's restaurant and bar.
I was there one day when the bar tender asked me, "Do you want to know about The Great Rip-Off?" How would he know? Seems a KCBQ sales guy was with a client in the bar and explained the whole concept to him. I listened to the description with eager ears. I raced back and called Drake to give him the info. "We can do the whole thing first…beat 'em to it," I said. Drake thought the ideas were too grand and, after all, why would we pound that much money and effort into something…just on the word of a bar tender. So, no…don't do it.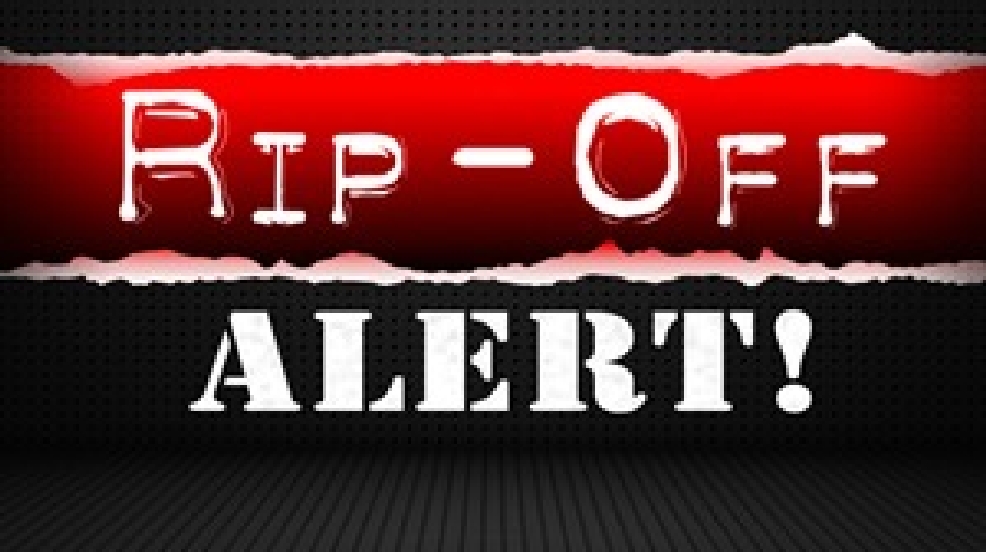 When it hit the air, The Great Rip-Off was precisely as the bar tender had told me.
On the first night of the ratings period, I settled down in the living room of my apartment with a radio on each side of my lounge chair, each radio tuned to one of the stations. Pretty soon, KGB dropped off the air…all you could hear was the carrier. Calling the station, I was told that everything was normal there. The chief engineer checked with the phone company. Sure enough, programming was clearing the last phone company exchange on the way to the transmitter. Several of us headed to the transmitter site.
There was no sound coming into the building. "What the hell is going on?" It was dark, but the engineer grabbed a flash light and started walking from the outside of the building following the path where the lines were buried.
He got to the telephone poll at the edge of the property and scanned the light up the pole. There was the problem…all the lines coming down had been cut!
The phone company was called to urgently arrive at the site. "Just put the cable back together…work on a permanent fix later." The phone rep looked at us with an amazed expression. "Don't you see how many different wires there are? It will take hours to reconnect the right pairs."
In the end, KCBQ won the ratings. Buzz and the Q Crew had out-Draked Drake.
So, what was this wizardry about Buzz?
Recently, I talked with Rich "Brother" Robbin, who worked with Bennett at both stations. Rich offered some keen insight.
Rich told me, "Most radio people think in black and white. Buzz thought in color."
It seems that Drake had told Buzz that if he was successful with KGB, KHJ would then be his. When that didn't happen, Buzz resigned. Rich said that Buzz was a man of his word; but if someone broke their word to him, he would hate them forever.
"He (Buzz) was very dark," Rich said. He added. "He had some manic-depressive tendencies. He was even darker at KCBQ. He had a compulsion to win."
Years later, Buzz and I reconnected. He offered me the morning slot when he was building 13Q in Pittsburgh. But I was doing mornings at WLS at the time, so that would not have been a good move. I did the image voice work for a station he was programming in Dallas. And I once flew him out to LA to do a monitor on KHJ…the last time I saw him. (By the way, his insights were very useful. When Drew found out I had done that, Drew went nuts!)
For years, nobody has known Buzz's present location. Someone close to Buzz said, "If he wanted to be found, he would make it happen."
By the end of this epic struggle, I was physically and mentally exhausted. I needed to move on. What to do next…time to talk with my friend and mentor, Ted Atkins, who was programming KHJ. He said, "Come here, young man." Time to head up the Interstate a few miles.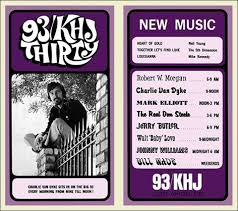 So now, my new address was going to be 5515 Melrose, in Hollywood.