Many people in radio and TV use an "air name." For some reason, their birth name just didn't work.
So, how did some of these folks get there a.k.a?
Joe Hengemuehler enjoyed a long career in TV.
Joe shares his story.
"When I was a reporter (and that didnt last long… I much preferred working behind the scenes) I was Joe Alexander. My college roommates chose the last name because they thought my given name was a mess! Ha! They said Alexander was good and generic. Good and Generic. There's something to strive for! Ha."
Ken Levine is a well-known (more like famous) name in television. He is an award winning comedy writer and his credits include shows like Mash and Cheers. But he also was known by another name in his radio days.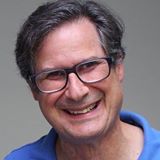 Ken says,
"When I went to WDRQ I came up with Beaver Cleaver. With so many jocks having interchangeable names I wanted something instantly recognizable. I wanted to immediately stand out. I also wanted a name that was easy to say and ended in a consonant.
And there are the double entendres associated with the name. My first night was always "the grand opening of the Beaver." Listeners took to me right away. I may not have been the greatest jock but I was the most calculating. :)"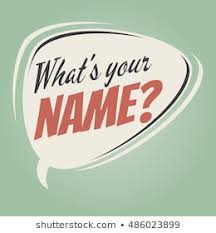 Christopher Lee (Cunningham) has a unique story.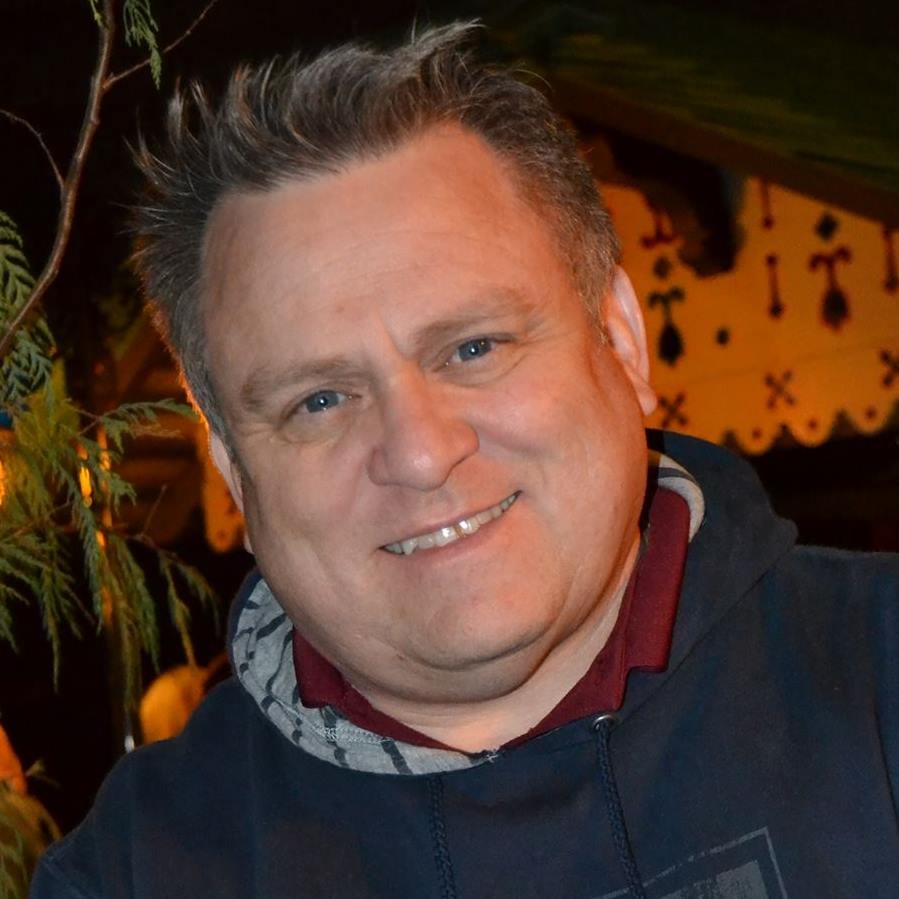 "When I got my first job in radio it came at a time when I was 17, my mother had just died and my father told me I wasn't his biological son. SO, I shared the same middle name as my mother…….LEE. So I went by Christopher Lee. My first and middle name. Always keeping my mom with me….. I even named all my children with the name Lee. Michael St. John told me "cookin' chris Cunningham, is soo much better" I was like, "nope, sorry" 🙂 And thus, Christopher Lee it has always been. YES i get asked if I was Dracula……YES I get asked if I am Asain….both answers are NO. I'm actually half hispanic 🙂 (I would later find my real last name should be Martinez). "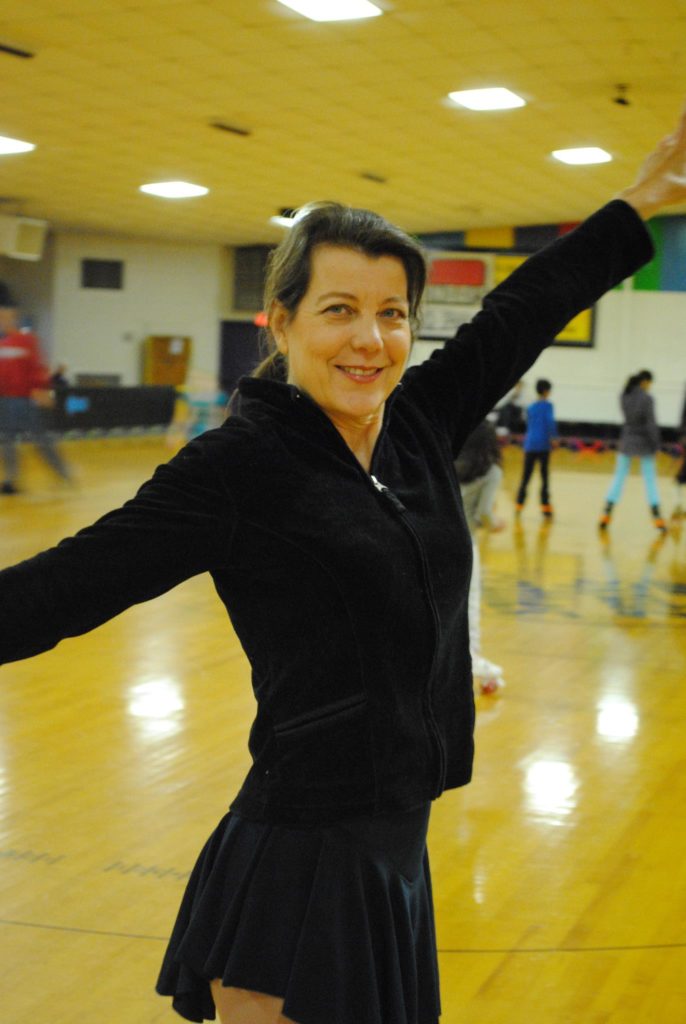 Susan Geary would become her legal name. She recalls,
"I changed my name from Sue Hammaren (I was called Stammerin' Sue Hammaren on the air in Prescott) to Susan Geary at the request of Ralph Carroll at KKFR. It was my step-dad's last name and even though I wasn't adopted he was a great family role model. My biological father died when I was 3 and I didn't really know him. Years later I made it official when I was working in Denver and legally changed it to Susan Geary.
Now I do occasional fill in work at a locally owned radio station in Roanoke, Virginia. Plus I'm a resume writer and roller rink consultant. (yeah, I'm an odd duck.)"
Don Elliot kinda went in circles around his name.
"The Real Don Steele gave me the name Don Elliot. We were at KISN in Portland and Bob Elliot from Kansas City and Omaha was moved in to replace him as John Steele, they moved me to KOIL to replace Bob Elliot as Don Elliot, did a "brother" promotion at both stations and the name just stuck.
I even ended up with Steele's old apartment in Omaha previously occupied by Gary Owens.
Yes, the walls could talk."
Tammi DeVan shares her story.
"The late, great, energetic Dave Robbins hired me for part time work at KHTR, St Louis. Part time there paid more than the full time gig I had in Galesburg, IL. I was 21 and going to train for the first time at midnight and Dave said that I needed a fake name, that CBS VP(?), STL, Robert Hyland said fake names were good – not sure if this reasoning was Mr Hyland or Dave's, but Dave said 'in case you get a DUI, or something, no one will know it's you'.
So we started thumbing through the phone book for names. We'd throw one out here and there and then I saw RUSHER, and I mentioned that I had a friend with that last name and Dave cut me off and got all excited, 'Rush'!! 'Tammi Rush- thats it'!!
And in less than an hour I needed to practice saying my new name- that has stood the test of time. I still use it on social media and even at my wedding, the winery thought my last name was Rush as they welcomed the DeVan and Rush families at the reception."
Jim West worked in Phoenix, Tucson, and around the country. (Didn't we all?)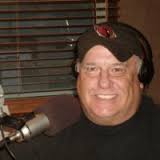 "As a kid growing up in Tucson. I was a BIG fan of the tv series, WILD, WILD WEST on CBS in the mid to late sixties.
While my real last name is WEST, I adopted Robert Conrad's character name of JIM WEST from that series."
Bill Cooper had a few names.
"As for air names. The first air name I used was Bobby Lane. I couldn't use Cooper because KGW had just hired a guy (Joe Gianunzio) from WGRD in Grand Rapids and they gave him the last name of Cooper to play off the still newsworthy D.B. Cooper hijacking story. Bobby Lane was the air name he used doing weekends at WKNR in Detroit. I hated it but couldn't come up with anything the PD liked better.
After using my real name at an FM station here in Portland I worked at KBZY in Salem and used Bill Mitchell. I went on the air the day I was hired and didn't know what name I was going to use until 10 minutes to air. The guy on the air before me suggested it…just pulled it out of the air."
Jason Sklar was named by his Program Director.
"My real name is Jason Sklar and my on air name is Jason Lee. Lee is my middle name. The PD that hired me at B101 in Philly back in 1996 didnt like my last name. He asked what my middle name was. When I said it was "Lee", he said, "Jason Lee on The Bee!". And that's how I got my name…because it rhymed with "Bee".
I first knew Jerry Goodwin as Danny Preston, one of the "Good Guys" at Wonderful K-BOX in Dallas.
He tells his name game story.
"My first radio jobs were doing jazz shows. I was an Air Force musician and stationed in Biloxi, Miss where I did an all night jazz show (WLOX). When I got stationed in Amarillo, Texas I created the Sunday afternoon Jazz Society on KRAY and went on to an evening show on KAMQ when I got discharged. Frankly, I hated early rock and roll. I got a call from the PD at KSYD in Witchita Falls who wanted to hire me as the 7-midnight jock. The money was too good not to give it a try. I insisted on using an air-name and chose Bermuda Schwartz. The gig only lasted a couple of months but gave me a new appreciation of R&R radio. I returned to Amarillo and was hired as the morning man on KFDA. The station insisted on staff names because of the constant turnover and so I became Sam Hill. I was the second Sam Hill but not the last. When I got hired at KBOX in Dallas, they already had a Jerry (Jerry Clements) and a Bill, my middle name, (Bill Holley). Chuck Benson and I sat down and came up with Danny, (an all-american name) Preston (the largest shopping center in town). Thus, Danny Preston and The All-Night Satelite sponsored by Texaco. I didn't get a chance to use my real name until I was hired as the morning man at WQAM (Miami). I used my name for the rest of my career and attached The Duke of Madness when I started doing free-form FM in Detroit (WABX) and Boston (WBCN)…and a good time was had for 40 years."
Dennis McBroom has a long career in Phoenix news/talk radio.
"I worked as Dennis McBroom at most of my jobs. In the '80s, Mary McCann started calling me DMCB and it stuck.When I started at Total Traffic, I did some work on KFYI for a couple of weeks. Then, my long-term assignment arrived….. mornings on KTAR. Their management decided that I would have to use a different name since "Dennis McBroom" had been heard on the competition. I called Tony Evans and asked if I could use his name; he hadn't used it in many years. He said yes, so for the next 20 years I was Jim Nelson on KTAR."
Michael O'Shea has a long, successful career.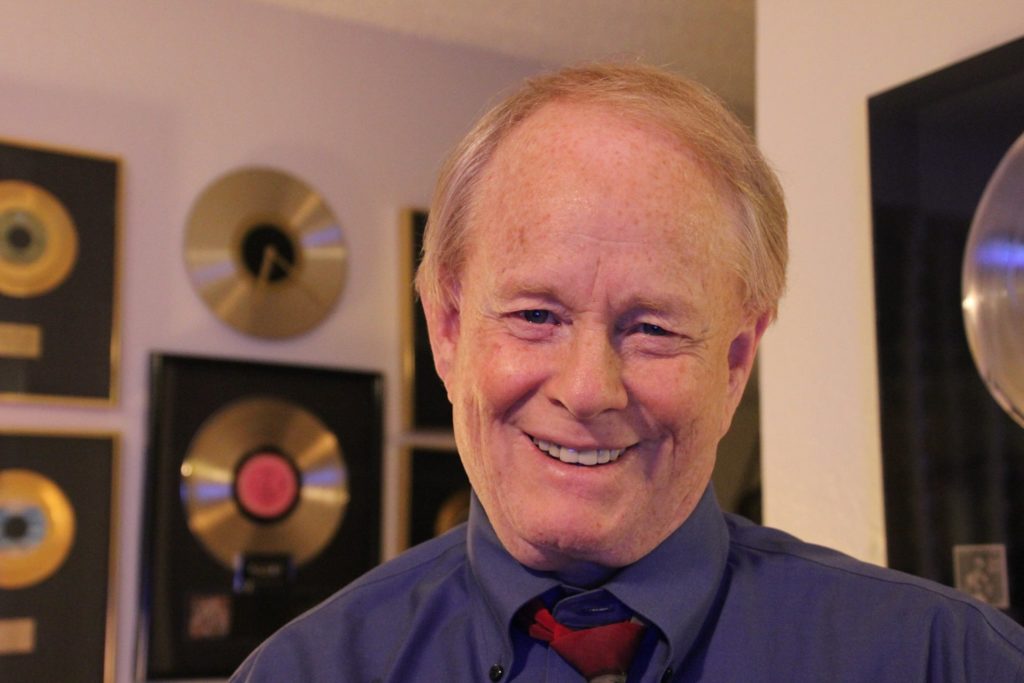 And, yes, I did name him! Michael remembers.
"Ken Dowe says YOU named me…AFTER I rejected his/your FIRST Choice: Rich Burton (This was in the Cleopatra era with Liz and Richard). I told him NO on that and that I was Irish by ancestry and would like to use my real First Name (Michael)…and TRUE Story: I was driving my '67 Mercury Cougar from Toledo to Dallas…coming through Ft. Wayne Indiana, I set a button to WOWO, 1190 (same dial position as KLIF, Dallas). After Wowo cut power at local sunset I was driving through Peoria, IL and as Ft. Wayne's 1190 went dark…*POOF* in came KLIF, where (in Dallas) it was NOT YET sunset so KLIF was still on 50KW. And I heard the following (verbatim) Out of Strawberry Alarm Clock's Incense and Peppermint…"This is Charlie Van Dyke on Big Cliff and beginning Monday listen for Big D's new Smilin' Irishman, Michael O'Shea" on K-L-I-F". And you nailed the post…on "Light My Fire". TRUE STORY. So…"Thanks"!!!"
Gary Owens was one of the featured speakers at the Celebration Of Life for Bill Drake. Gary revealed that Drake's real name was Phillip Yarborough. He then went of to say that many in radio had air names, different from their legal identity, adding, "And my real name is Lucille Ball!" (One of the funniest guys you could ever meet…and a true gentleman.)
"And that's all the time we have for this edition of The Name Game. Join us next time! This is Kendall Jackson speaking!"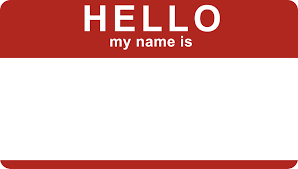 If you have ideas or questions, my email is [email protected]