Working out my 13 week notice in LA, I looked at a number of really fascinating offers. But, psychologically, I felt in need of mental "comfort food." Dallas was home and it was calling me. So, when the offer came to do mornings at KLIF, it just fit.
The upside was that Jim Davis (Big Jim Edwards from CKLW) was Program Director.
Jim had lots of RKO experience. And Jim was (and is) an magnificent "people person" and uber-talented programmer.
He had that station humming…really on track.
By this time, Gordon McLendon had sold the station (at what was then a record high price) to Fairchild Aircraft.
What the people at Fairchild knew about radio was that they had one in the dashboard of their cars…that was about it.
Before McLendon sold KLIF, he accomplished a goal. He upgraded the night power to 5,000 watts. The 50k daytime signal was great, but the previous 1,000 watt night coverage bothered him. So, Gordon went to work. He got it done.
In reality, the night pattern wasn't this good. To accomplish the "upgrade", KLIF built a 12-tower night plant. (Only 2 stations in the United States run with that many towers.) The joke was that the night signal blasted down the middle of Commerce Street (downtown) without touching either curb. It also "missed" a little…shooting too much signal south of Fort Worth. And in the affluent northern suburbs of Dallas, well, forget about it!
Another plus was that the General Manager was Edd Routt. Routt was a long-time McLendon executive and a genuinely great guy. He was a good radio man…and also an "academic," In his spare time, he wrote books. One became a college text for broadcast students.
I knew and liked Edd and Jim and I could work hand-in-glove. So, off to an optimistic start.
I decided to buy my first home.
It was in the northern suburb of Richardson. So, when I drove in to the station well before sunrise, it took a few minutes before the signal could be heard clearly. But on that dark drive, I laughed frequently with the KLIF overnight jock, Cousin Linny.
"Cuz" was an "entertainer" and had come from a Texas-based R&B background…good phone bits and you really felt like he was someone who you liked…and who liked you.
Jim Davis had the station firing on all cylinders.'I liked the rest of the staff. Jim did 9-Noon. Then, he handed off to Nick Alexander.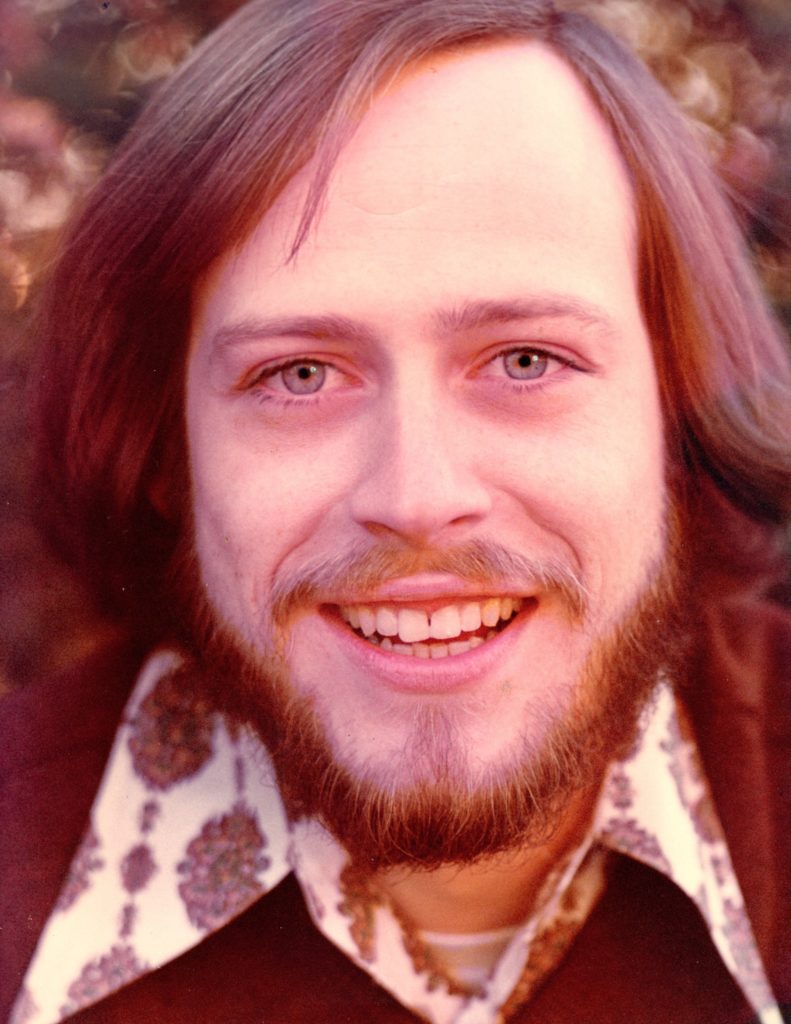 Nick was really good. His mentor was Hal Martin (Michael Spears) and Nick knew how to relate to Dallas. Nick later moved on to work at other DFW stations including a long run with KVIL. These days, Nick is one of the "big guns" with Vocal Majority, an exceptional group of singers.
In the afternoon, KLIF was gifted to have Randy Robbins.
Man, was this guy good! He had market experience having previously been on air at KFJZ in Fort Worth. That man was way cool on the air. He sounded like a guy who really knew the streets. You would turn the radio up when Randy went into breaks! A very unique and hip style on the air. Randy, of course, worked at a list of other great stations during his on-air run.
Jim was able to lure Cat Simon from another station to do evenings.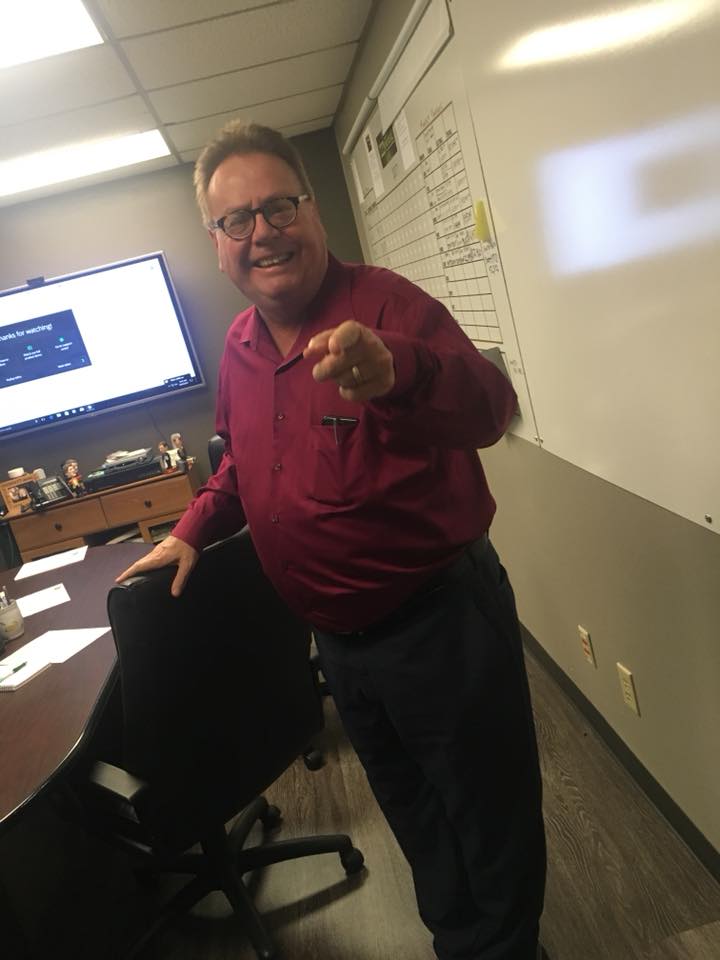 Jim Davis's ear had found another winner. Cat was "all in" every night…and his bachelor time was spent with a Dallas Cowboy cheerleader. "Tammy The Cheerleader" often said to Cat, "Talk to me like you talk on the radio." I'm thinking that what she may have been lacking in IQ, she made up for with other talents.
KLIF also had a really talented man doing production, Mike Wade.
Mike would go on to work in New York at WXLO, WPIX, and WYNY. KLIF seemed to always attract strong talent and launch them onward!
I was really fortunate to have two excellent news guys in the morning.
Bob Shuman was unrepeatable and a festival of fun on and off the air! This guy was an incredible writer and "brought it" to every newscast.
The other news voice was Mike Snyder.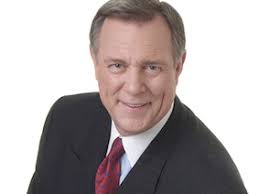 Snyder was also terrific on the air…and probably the best looking guy in the building. He later moved on to a very successful run as a TV news anchor.
And then, for reasons I never learned, the GM was changed. In came John Tyler.
That's when the wheels started coming off.
John was "a man with a plan." but it was solely "his plan." He and Jim Davis were like oil and water. Jim was a guy who could make friends with anyone and John was branded with a white-hot temper.
Tyler decided that Jim didn't see his "vision" for KLIF…so they parted.
I was "assigned" (not asked) as the next PD. But with that, I received my marching orders. Some guys had to go and some new people would be added. Tyler liked the sound of the emerging FM stations…and that's where he wanted to go on AM.
Fortunately, I was still able to put together a rather amazing team for the morning show. I brought back Brad Messer (former KLIF News Director).
We grew the Morning Team. For sports, we grabbed Charleye Wright.
I've never know a more exciting sports writer. His on air style was magnetic. Wright later went on for a long run as sports anchor for Rick Dees at KIIS, Los Angeles. An amazing talent.
And, we added Chantal for entertainment news.
OMG, was she good…and really fun to be around. She later went on to great success on television as an entertainment correspondent.
But, meanwhile, Tyler caused the change of many staff people and demanded that we add some of the guys from an FM station.
Fortunately, I was able to make one last great hire.
I was home one evening, wondering who to invite for an opening. I was dialing around and landed on KOMA from Oklahoma City. The night jock was Steve Scott. Wow, this guy was good! So, I called the station and offered him the position. He agreed. Years later, I apologized for bringing him into what was turning in to "The Dance Band on the Titanic." He has forgiven me and besides, it was at KLIF that he met the sweet woman who would become his wife, Sherry. Steve later moved on to Los Angeles at K-Earth. Very sharp guy.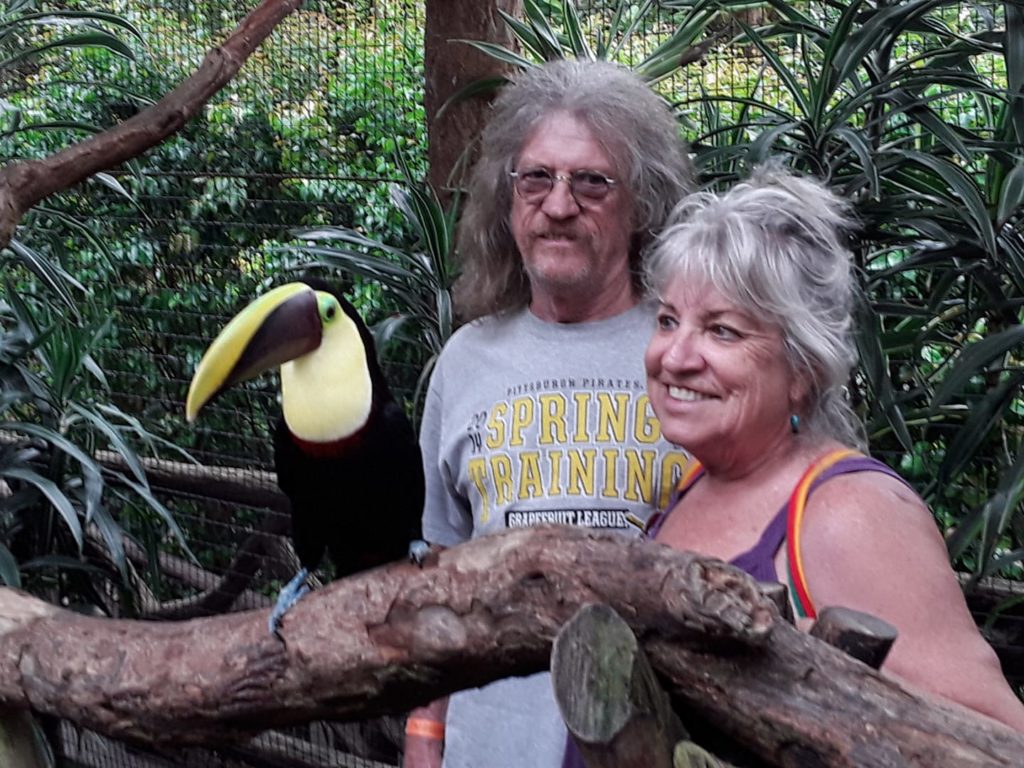 Tyler and I began to cross swords. ("Charlie, you're not workin' out!") I was trying to keep KLIF closer to its roots while John wanted to go elsewhere. So, John hired a consultant and I was moved to afternoons. The consultant ordered in a new morning show, London & Englemen.
They had absolutely no interest in getting to know the rest of the staff. In fact, London turned down several invitations to grab a drink and get to know each other.
It was also in Dallas that I began an association with my first TV station for voice work.
We'll make that part of another chapter.
Well, it was becoming clear that this glove no longer fit. And by this time, Ron Chapman and KVIL were so far ahead of everyone that anything that wasn't KVIL was an "also ran."
About this time, there was a radio convention in Dallas. I called my friend Dwight Case (RKO Radio President) who was in town for the broadcast gathering and asked to meet with him. Maybe he could help me clear the fog from the swamp where I now found myself. We got together in his hotel suite.
Dwight was quick to offer a solution. It was time to say farewell to Triangle Point for the last time.
I knew Dwight well (and really liked him) and I also knew RKO Radio. It was time to hit the air with another RKO station. I was invited to wake up New England on 50,000 watt WRKO, Boston!
As a Bostonian might say, it turned out to be "wicked" fun!