What's not to love? Doing morning drive…on a Drake station…and assigned to breathtaking San Francisco! Does it get any better? Well, there was some work to do.
KFRC had fallen on hard times. As I recall, the station was #13 when Ted Atkins began the rebuilding process. Most of the previous staff was gone. When I arrived, there were now 3 jocks. My first day, I worked 5AM-Noon. The other 2 guys pulled 6 hour shifts. Overnight, the engineer played records with some jingles, promos, and voice drops. But, Atkins worked quickly to get KFRC fully staffed.
The assignment was to return the stature of "The Big 610."
Ted helped me scout for a place to live. I ended up at Fontana East, 1000 North Point in the City.
From my living room, I could look directly into the San Francisco Bay.
Sunday breakfast and Irish coffee at the Buena Vista became a regular event. The BV was the first place in the United States to serve the delicious coffee/Irish whiskey blend.
But, meanwhile, there was some heavy lifting to do as the team started the project to go from "worst to first."
KFRC was 5,000 watts full time.
But the coverage map was misleading. Being non-directional at 610 with some of the guy wires from the tower anchored in the water of the bay, that transmitter really put out a signal. At night, you could enjoy KFRC in Los Angeles.
Meanwhile, there was KYA to deal with. Following his success in Miami, Dick Starr was programming our competition.
KYA at 1260 had a poor night signal. But Starr brought in his "teen magnet" from Miami, Tom Campbell, to be a pied-piper for the kids at night.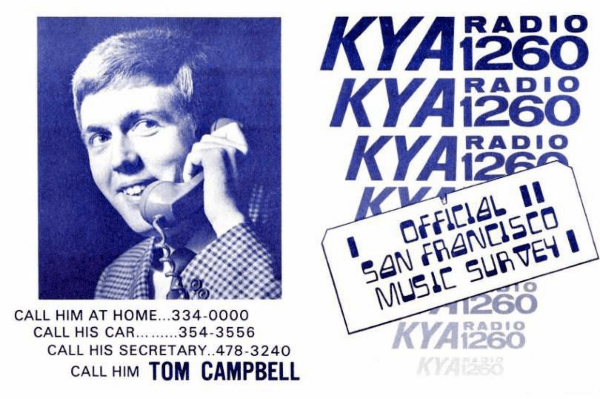 "Tall Tom" was a "pal" for the young audience. Call him anytime, anywhere. Need a car for the prom? Borrow my Corvette. Having a party? I'll lend you my stereo and a big stack of records. You get the idea.
Meanwhile, we loaded up nights with Dave Diamond!
Diamond was smooth, hip, and clever. He lured the audience into each level of "The Diamond Mine." Diamond was tall, handsome, drove a Cadillac, and dated a stunning Swedish girl. His act on the air reflected the lifestyle of a "with it" San Fran bachelor.
A number of talented jocks traveled through KFRC, including Chuck Browning ("The Chucker"). Chuck had previously done mornings at CKLW and would move on to KHJ.
Afternoons became the domain of Mark Elliott.
Mark had been "Ed Mitchell" at CKLW. So, Mark and I were already seasoned in the Atkins style. We were putting the team back together. Ted, Mark, and I were single. So, about once a month on payday, the three of us would gather at Swiss Louis on Broadway and feast on culotte steak and adult beverages. . We had worked so well together previously, we could really speak with each other in a kind of short hand. It wasn't long before Mark was in most radios in the afternoon. Mark and I would work together again. More on that in another chapter.
In Los Angeles, the media hangout was Martoni's. In San Francisco, we had Enrico's on Broadway. It was also featured in the movie "Bullitt."
It was a "neutral zone" for radio people. Competitors were cordial if you ran into them there. On Halloween, all the waiters dressed in drag. (Well, it was San Francisco!)
The "610 Men" became a pretty unified army and we enjoyed each other.
Dick Sainte was on board our now exhilarating ride.
Dick married Ted's secretary. Most of the staff was single…so there was a good amount of office fraternization.
Dick and I would meet again years later at WLS. Of course, we didn't know that then.
Noon to three was masterfully handled by Mike Phillips.
Mike had a dry sense of humor and was fun on the air. Of course, Mike later had other stellar successes, including an award-winning run as Program Director of K-Earth in LA.
Frank Terry had been at KHJ previously and joined us for mid-days.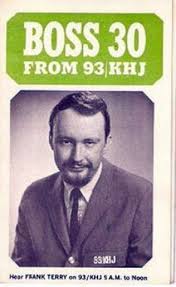 All the DJs were given custom post cards for answering listener mail.
My major roadblock was Don Sherwood on KSFO.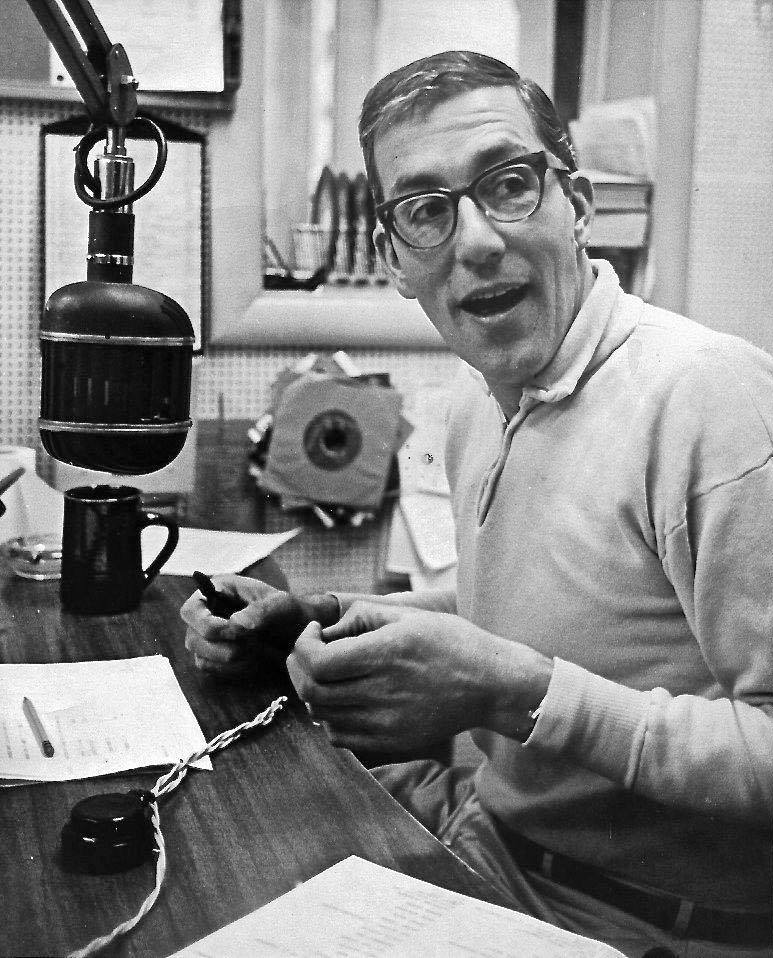 At that time, morning radio in San Francisco was spelled "KSFO," the Golden West station that just sounded like the City. The story went that Sherwood had once run over the police chief's daughter with his car and got off the charges. He was so important to the station that another disc jockey was also assigned to his shift in case Don was running late or just didn't feel like coming in one morning. Trying to get around him was like trying to scale an electrified fence.
I recall asking Watson how to go up against such an embedded symbol of the City. Watson said, "Just try to be #2." I also asked Watson about adjusting my style for this unique market. Watson said, "You'll do the same things you did at CKLW…but this time, you're doing it in a beautiful place."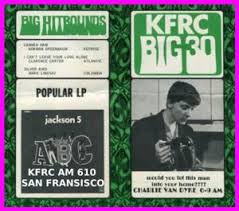 The KFRC engineers were our extended hands…and wow, were they good. Joe Collins (Joe Sullivan) and I worked well together.
I also had the pleasure of working with Phil Lerza.
Lerza was side-splitting funny. He would later become KFRC's Chief Engineer, having studied under engineering genius Bob Kanner. Kanner had a brilliant assistant, Lynn Duke, who now heads engineering for the Entercom cluster in Los Angeles.
At the time, KFRC was not the gleaming, modern station Kanner and Lerza would later build.
This was the board the engineers ran.
The jock booth was as stylish as the inside of an Army helmet.
KFRC was located in the heart of San Francisco at 415 Bush Street.
There was a bar just down a nearby alley. Each month, the General Manager created a tab for each jock. (RKO did things like that, building morale in many ways.) We could draw against it when we gathered for team building times. It was there that I learned how to play dice games. (I still have some leather dice cups that I bought in SF.)
One morning, I finished my shift and swung open the studio door leading to the hallway. Ted Atkins was standing there and a really tall guy was standing right beside him. Ted said, "Charlie, meet Bill Drake!"
Hardly able to breath, I could not get any words out. Drake said, "Nice show this morning. So, why don't you grab a nap and roll back this afternoon and we can grab a winky-poo next door." (Yes, "winky-poo" was the official Drake term for a bourbon and 7 in a tall glass.)
So, I headed back to my place, but a nap was not going to happen. When I showed up at the bar, the table was pretty full with Atkins and Drake and some of Drake's assistants already there. I ordered the "company drink." It arrived. I didn't notice the condensation on the glass. So, when I lifted it up, it slid right through my fingers and crashed to the floor. Without missing a beat, Drake said to the server, "Please bring him two more…one to drink and one to drop!" Wow, was it a fun time!
Ted made KFRC a success again and we all had a great time during the battle. As his reward, Ted was transferred to KHJ in Los Angeles as Program Director. I learned that he would be replaced at KFRC by Paul Drew.
From all the stories I had heard, I thought the fun times under Ted would vanish with the arrival of Drew. By this time, I was also getting the itch to be a Program Director. Drake heard about my desire and asked, "Why haven't you come to me with this?" He said that he could make it happen. "We have a PD opening in San Diego." It took a nano-second to make the decision to accept. I would now be "Charles of the South" and I was headed into an experience I had no way to anticipate. My new address would be 4141 Pacific Coast Highway.