So, who came up with the concept of Top 40?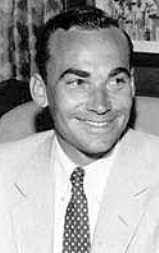 Was it Gordon McLendon or Todd Storz? I've never heard a definite answer. The story I heard most was that the two men (both of whom already owned their own chains of stations) were together in a bar. Over the time they were there, they noticed that customers were repeatedly putting coins in the jukebox and the same songs kept being played. "So, why not do this on the radio? You know, play the favorite songs…maybe 40 of them."
KLIF went with the concept and was unreachable in the ratings for decades. But, in my opinion, the secret was not just the music. KLIF had high profile disc jockeys, a dynamic news department (including the first mobile news units in the country. There were two cars, but they were called KLIF Cruiser 5 and 6 in a typically McLendon move), and highly creative promotions. It also had a "stationality" and constant connection with the market. If you are familiar with how KSFO was linked to the heart of San Francisco, you might say that KLIF had a similar approach…but with current, hit music.
Bill Stewart influenced both McLendon and Storz. At various times, he was National Program Director for both men.
When I joined KLIF, Johnny Dark (John Borders) was Program Director. The jocks used to joke that his primary focus every day was to make sure his hair looked perfect. Later, Borders was a successful station owner.
I held down two different shifts during my first round at KLIF. First, Noon-3PM then later, 3-6PM. (And yes, most all of us wore jackets and ties to work…well, not Jimmy Rabbitt.)
McLendon was a showman. So, he moved the station from a shabby second floor spot on Jackson Street to what would become known as KLIF Triangle Point at the convergence of Commerce Street, Jackson Street, and Central Expressway. Highly traveled location!. (There was a microphone placed outside so we could pick up the sounds of a busy downtown.)
The property had previously been a Magnolia gas station with corporate offices above the gas bay.
With a background that included running theaters, McLendon made sure that KLIF glowed in the dark. You couldn't miss what was becoming a landmark.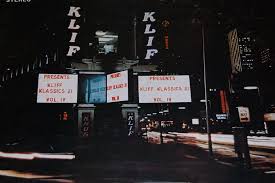 The studio was at the end of the building, behind the biggest glass windows.
The history of KLIF has been well-documented. So, I'd like to introduce just a few of the people who made KLIF so strong during my time with them.
While Tom Murphy and Irving Harrigan (Ron Chapmen) were "The First Team" on the station, mornings were amazing with Charlie Brown (Jack Woods) and the then-Irving Harrigan (Paul Menard). They later moved on to great success with a well-known reign at KCBQ, San Diego. Super talents and really nice guys.
The KLIF Forty Star Survey was delivered to record stores every week.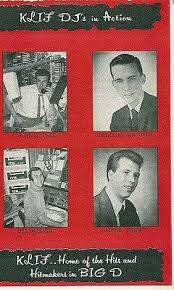 Jimmy Rabbitt was King of Nightime with "The Jimmy Rabbitt All-Electric Memorial Experience."
The Rabbitt was the "hip one" on the staff and had a way cool style on the air. To reinforce that image, I asked the programming secretary, Polly Gusa, to come on the air with me every afternoon at 5:30 to describe the custom wardrobe that Mr. Rabbitt would wear that night. We renamed her "Margo Fury." The bit was that she adored "Mr. Rabbitt" and thought I was not worthy to shine his shoes. She was funny. Rabbitt, of course, moved on to California with wins in San Diego and Los Angeles.
The young man from Tyler, Texas found his voice.
"Margo" later became very involved with wildlife conservation.
From 9PM-1AM, college student Hal Martin (Michael Spears) kept the nights engaging as leader of "The KLIF Night People." Yep, the same guy who went on to his own success at several stations, including a very notable post as PD at KFRC.
At some point, Borders left and Jim O'Brien became Program Director.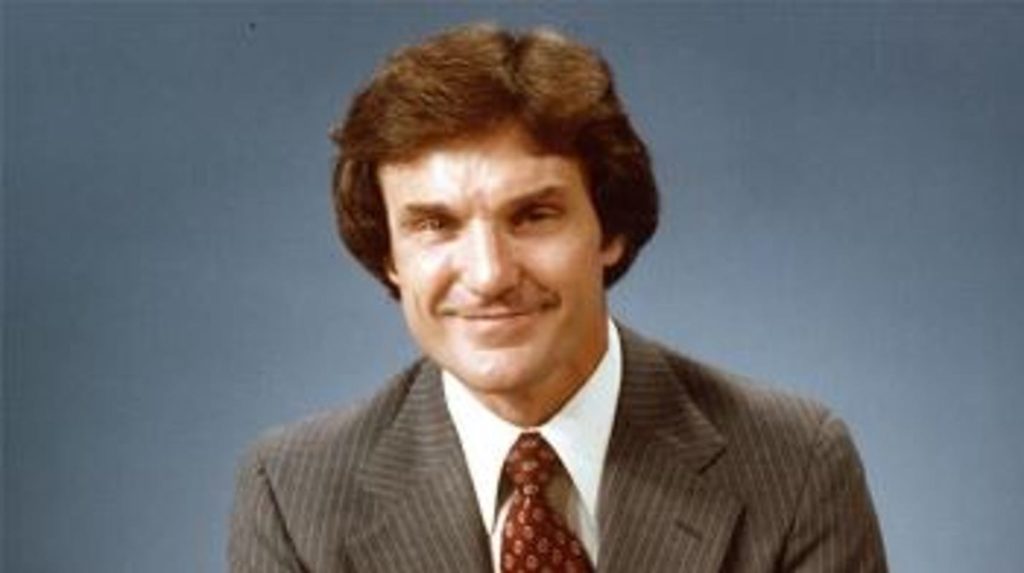 Jim and I had a strained relationship. I remember him primarily for his temper. He didn't like what I was doing on the air and one Sunday afternoon, came storming into the studio and shouted, "If you are not a new disc jockey by 6PM, you'll be out tomorrow." (How's that for motivation?) Our paths would cross again. More on that in another chapter.
He didn't last long. Then began the fun when current morning man, Ken Dowe, became PD. "Ken and Granny" were out of the park hits. His newsman was Brad Messer. Those guys did some seriously great morning shows. And Ken was also an excellent PD. He helped me build confidence and polish my approach with gentle guidance . Ken's later successes are well -known.
Ken upped the fun level on the air and the staff enjoyed a real lift in morale.
It was Dowe who came up with the idea for the KLIF radio adaptor, so you could actually "see" KLIF while listening. It was actually a photo of the staff with detailed instructions how to attach it to your radio.
Ken was at the helm when he chose our new mid-day jock, Michael O'Shea.
After his arrival, we teased Michael that we were going to name him "Harry Hines," a well known street in Dallas. He seemed relieved. Michael had a warm, natural style and blended in abundant local content in his shows. O'Shea is another one of the guys who moved on to stellar success as a GM and station owner. One of his landmark achievements was the creation of KUBE in Seattle. He also was one time National PD for Golden West, which owned KMPC in LA and several other great stations.
About this time, we welcomed a new National Program Director, Don Barrett. McLendon discovered Don through the fascinating project McLendon dubbed "The Magnificent Seven" in which he personally groomed 7 hand-selected men chosen for a private education at the feet of The Master. I'll ask Don to write about that as one who experienced the process. Don later moved on to great success in management of major market stations and enjoyed a long run in the motion picture industry. He now owns and moderates the popular web site, laradio.com.
Don and I have remained friends to this day. In fact, I had the chance to catch up with him in person not long ago when Ingrid and I were vacationing in Santa Barbara.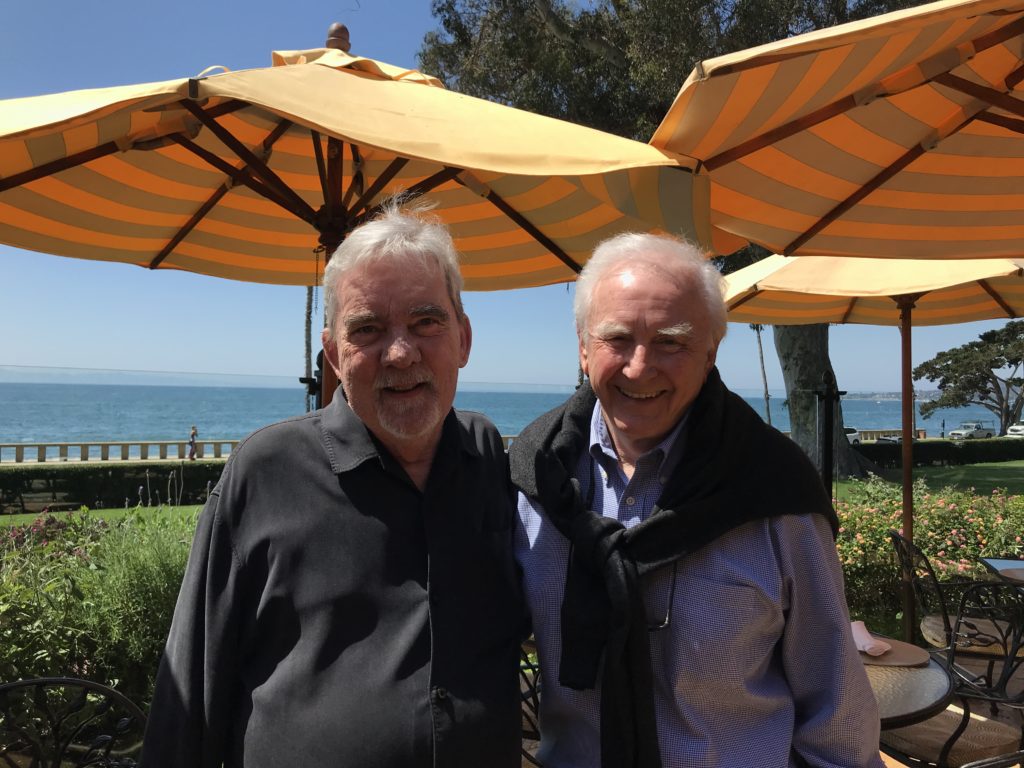 Don's assistant was a young man named Rich "Brother" Robin. (Yep, THAT "Rich Bro"!) After a great run on air, Rich now runs a cool on line station, richbroradio.com.
Maybe by now, you are seeing a thread here. The people who ran through KLIF in that era were super creative and went on to increased success in their careers.
All that remains of KLIF and the Triangle Point legacy now is the shell of the former place so many of us were honored to call our radio home,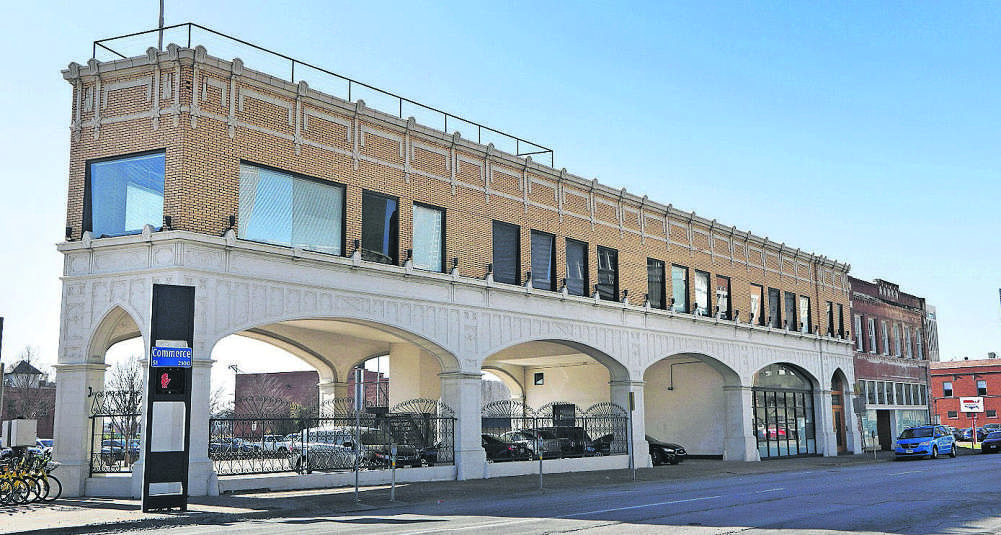 "Those were the days, my friends." Many other top tier people went through those halls and graced the KLIF airways. This was just a sample.
We all were getting offers to move on and up. KLIF was an exceptional training ground for so many.
I didn't want to leave…until a call came that changed the course of my career forever.
"And the beat goes on…."